Medieval coins discovered in Danish site for new Apple data center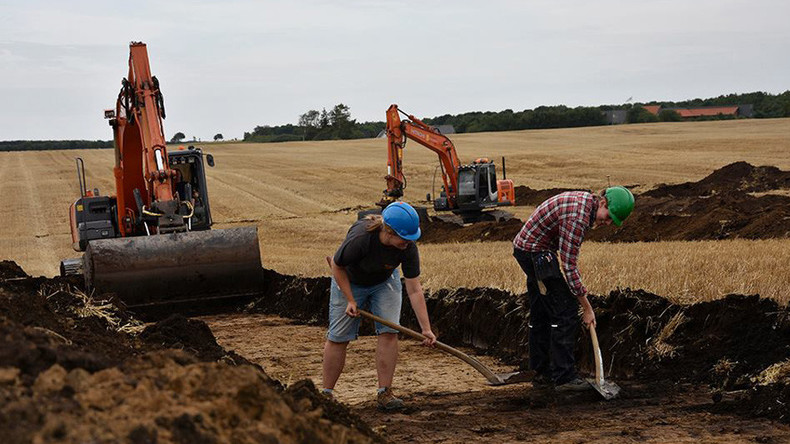 Historic coins believed to have been stashed away during a period of Nordic infighting have been discovered by a group of metal detector enthusiasts at a site earmarked for an Apple data center in Denmark.
The period between 1241 to 1375 in northern Europe was scarred by conflict between neighboring kingdoms. At the height of the fighting, the Danish monarchy fell into disarray, resulting in the collapse of the state around 1330.
Coins minted during this period - distinctive by their poor markings and low-quality silver - were unearthed by three friends, Morten Nielsen, Per Jensen and Lasse Winther from the Midtjysk Detector Association, the local Viborg Museum has confirmed.
A total of 82 "Civil War" coins were found tucked away in the field in the small village of Foulum, some 8km from the city of Viborg.
The coins were discovered during a final sweep of the Apple site ahead of the construction of the tech company's new data center in central Denmark, Ekstra Bladet reports. The data center site is located beside one of Denmark's largest electrical substations and the discovery of the coins will not delay construction.
Nielsen, chairman of the Midtjysk Detector Association and one of the men who found the precious metals, said in a statement: "It is not uncommon to find Civil War coins when we scan the fields around medieval towns and villages, but when we find so many and hidden together, it really sets your mind at work thinking."
The buried treasure was recovered as the Viborg Museum was completing the "major excavation" of an early Iron Age settlement. According to museum experts, the coins do not have any connection to the Iron Age and were placed in the area 1,000 years later.
Experts suspect that whoever hid the coins did so as some sort of insurance during the dark days of war and violence.
"The coin hoard from Foulum comes from an unstable period, and one can imagine that the owner wanted to hide them until better and more stable times," said Mikkel Kieldsen, of the Viborg Museum. "For an unknown reason he never returned to collect his coins."
You can share this story on social media: