Shark attacks reach record high in 2015 – majority take place in US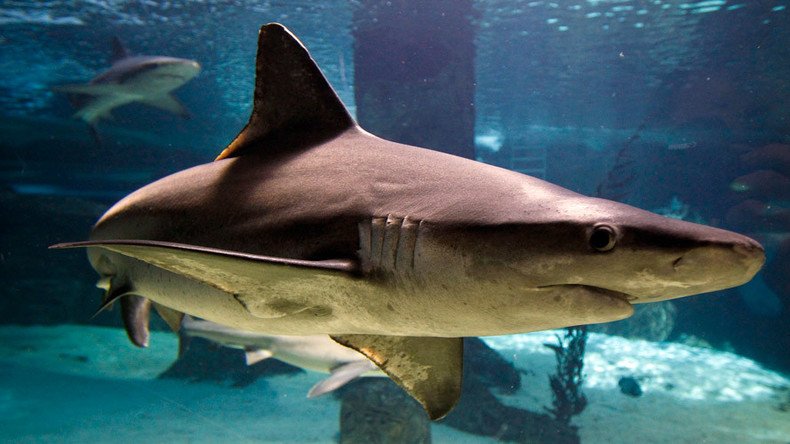 The number of unprovoked shark attacks reached a record high of 98 in 2015 – a massive jump of 26 from 2014, beating the previous record of 88 from back in 2000.
The US led the way with 59 unprovoked attacks, surpassing its previous high of 53 in 2012 and 2000, according to the International Shark Attack File, which began compiling data 57 years ago.
While the number of attacks increased, the number of fatalities remained on par with previous years, with six fatalities recorded across the globe – two on Reunion Island and single incidents in Australia, New Caledonia, Egypt, and Hawaii.
Map of Florida's confirmed unprovoked shark attacks 1882-Present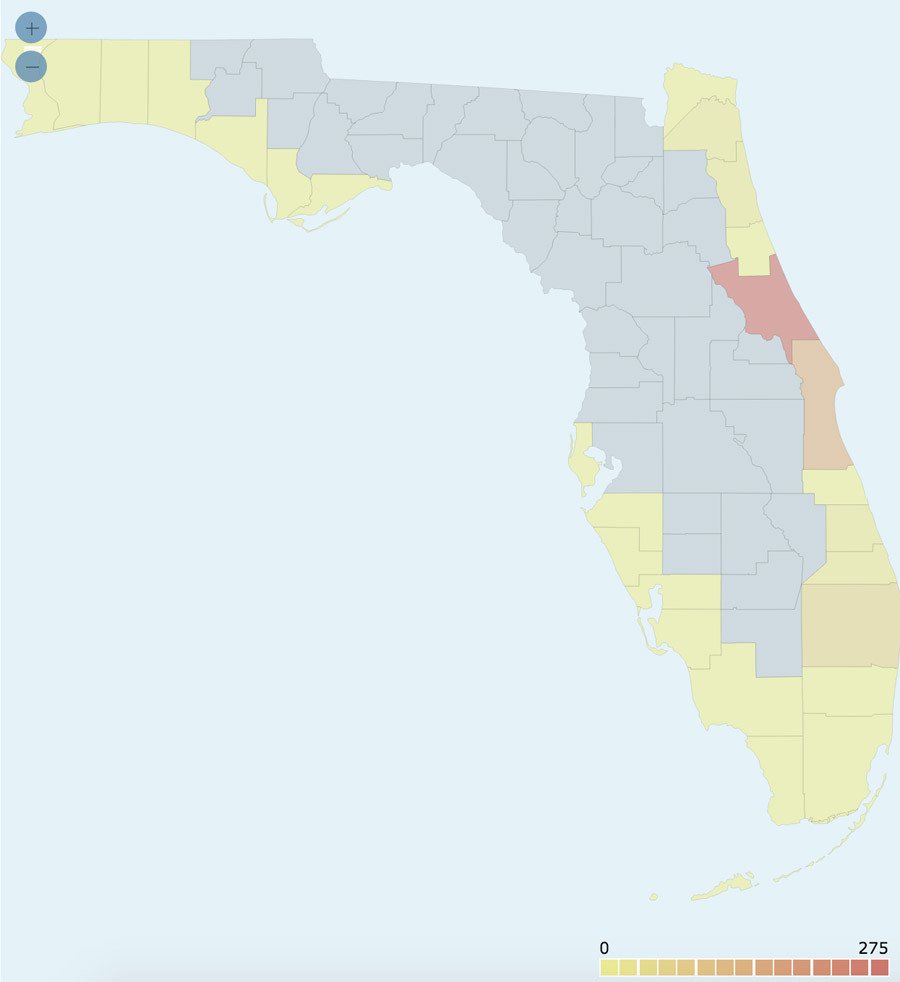 Florida's inviting coastlines attracted the most shark attacks in the US, as usual, with 30 unprovoked attacks recorded. That's greater than last year's total of 23, but still far off the record high of 37 seen in 2000.
Hawaii experienced seven attacks, while the rest were spread across California, Texas, Mississippi, and New York.
Map of US confirmed unprovoked shark attacks 1837-Present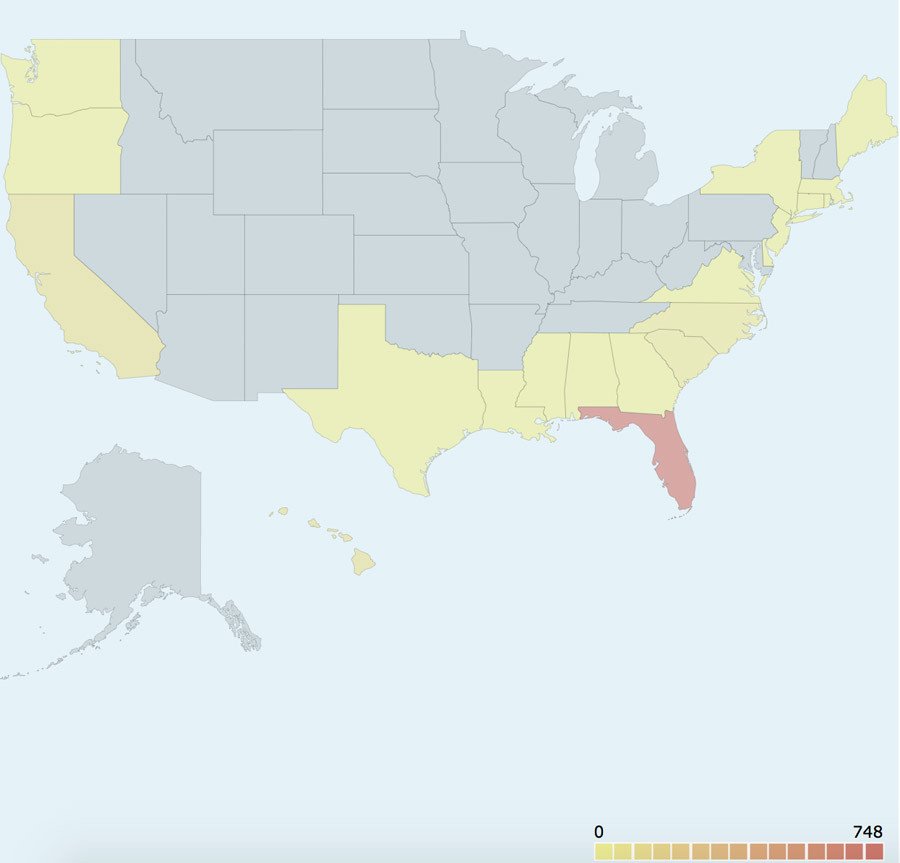 Australia followed the US with 18 attacks, while South Africa recorded eight.
The curator of the file, George H. Burgess, suggested that an increase in the human population could be behind the upsurge in attacks.
"Sharks plus humans equals attacks. As our population continues to rapidly grow and shark populations slowly recover, we're going to see more interactions," he said in a statement.
"However, year-to-year variability in local meteorological, oceanographic, and socio-economic conditions also significantly influences the local abundance of sharks and humans in the water and, therefore, the odds of encountering one another," he added.
It should be noted that he also said "the ISAF's efficiency in discovering and investigating attacks has improved greatly over past three decades, leading to further increases in the number of recorded interactions."
The International Shark Attack File, housed in the Florida Museum of Natural History at the University of Florida, investigated 164 incidents worldwide in 2015, but found 36 of those cases to be provoked attacks.
An unprovoked attack is defined as "incidents where an attack on a live human occurs in the shark's natural habitat with no human provocation of the shark."
Sharks, however, have much more to fear from humans, who are responsible for around 100 million shark deaths per annum, according to research published in the journal Marine Policy.
The report adds that this is a conservative estimate, and the figure could be as high as 273 million. Sharks are fished for their meat, liver oil, cartilage, and valuable fins.
They are also economically valuable, with the value of global shark catches estimated to be around $630 million per year. This figure is steadily declining, however, according to IFL Science.
You can share this story on social media: