Hair-raising auction: Decades old tuft of John Lennon's barnet to sell for $12k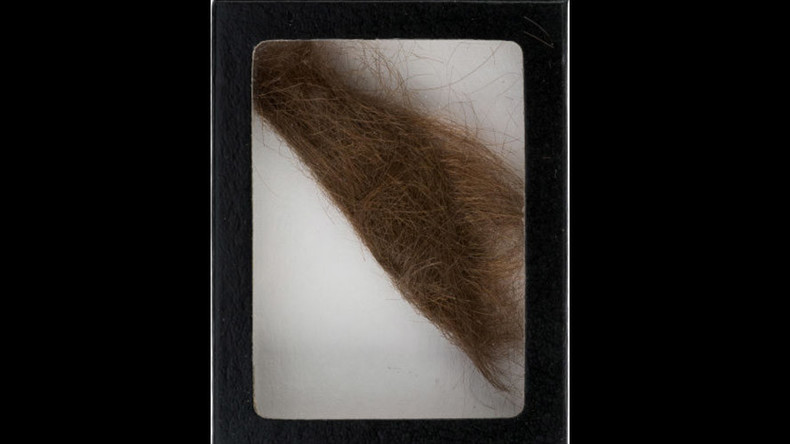 The quiffed hairdos of the English rock group the Beatles were all the rage in the 1960s, and now you can get your very own clump of that famous hair – providing you have more than $12,000 to buy strands pocketed by John Lennon's former barber.
Money can't buy you love, the foursome once sang, but judging by the latest Heritage Auction, a whole heap of cash will get you a "substantial" wad of hair snipped from the scalp of a music icon.
In 1966, Klaus Baruck took the opportunity to squirrel away some of John Lennon's hair as he was trimming it on the set of a World War II film called How I Won the War.
The music star was in Hamburg, Germany filming scenes for the dark comedy, in which he played the non-musical role of a British soldier named Gripweed.
"To the best of our knowledge, this is the largest lock of Lennon's hair ever sold at auction," the auctioneers' website notes. "It can be dated to a specific time and location and has been in the collection of the original owner for all these nearly 50 years."
(By "original owner," the auctioneers mean the barber who liberated Lennon's locks, rather than the musician himself.)
The auction advert points out that the haircut took place just a month after the release of the band's legendary Revolver album – so, any prospective buyer can be sure the four inch hank of hair was firmly attached to the popstar's head while it was being recorded.
The creepy lot is being sold alongside a signed call sheet from the film, as well as newspaper clippings depicting Baruck's opportunist haircut.
A headline from one vintage newspaper reads: "The historic moment: John Lennon is deprived of his hair. The first look in the mirror says it all."
The current bid for all three items stands at $12,000, with bidding due to close on February 20.
The pricey locks are perhaps not even the strangest Lennon memorabilia to be auctioned off – one of his decaying molars sold for $31,200 in 2011.
Canadian dentist Michael Zuk paid the substantial sum for the rotten tooth in the hope that he might one day be able to clone the Imagine singer. NME reports that Dr. Zuk plans to raise the clone as an "exact duplicate," but "hopefully keep him away from drugs and cigarettes, that kind of thing".
The tooth was previously owned by Lennon's former housekeeper, Dot Jarlett, who reportedly received it as a "souvenir" for her daughter, who was "a huge Beatles fan." It seems an odd – though lucrative – way of saying thanks for listening.
You can share this story on social media: