MSF reveals 3 killed, 6 wounded in airstrike on hospital in southern Syria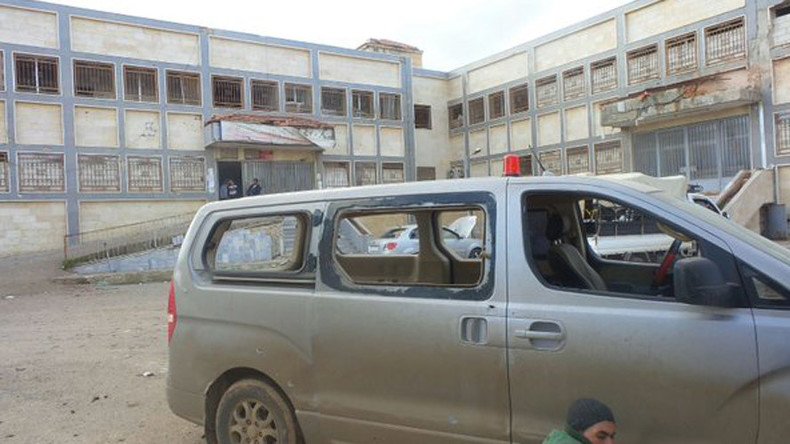 At least three people were killed and six wounded when an airstrike in southern Syria hit a Médecins Sans Frontières–supported hospital in the city of Daraa last Friday, the organization has revealed in a statement.
The airstrike on the Tafas field hospital, located some 12 kilometers from the Jordanian border, took place on the night of February 5, according to MSF's Tuesday statement. Among the wounded was an MSF nurse.
Médecins Sans Frontières told RT France in a telephone conversation that it has no information on who carried out the strike.
The attack prompted more than 20,000 people to flee the town and seek shelter in the countryside, it added.
"I was on my way to the hospital to help admit people who had been injured by the airstrikes," said an MFS staff member stationed at the hospital.
"But as soon as I reached the hospital, I myself got injured. It all happened very quickly. I saw what looked like an explosion and then a flash of light, and then I lost consciousness for five minutes. My colleagues saw me lying on the ground, bleeding, and rushed me inside. I was injured in both my arm and leg by shrapnel."
MSF has renewed its calls for "the protection of civilian life and the respect of health facilities by all parties to the conflict."
Entering its six year, the civil war in Syria has created conditions that have allowed Islamic State militants (IS, former ISIS, ISIL) to flourish in the region.
The US and its coalition partners responded by launching a bombing campaign in 2014 targeting IS controlled territories. In a separate initiative, Russia began anti-IS airstrikes in September 2015 at the invitation of Syrian President Bashar Assad.
In October 2015, a US strike hit an MSF hospital in Afghanistan, killing at least 42 people and injuring over 30.
You can share this story on social media: