France gives Facebook 3 months to stop snooping on non-users' browsing history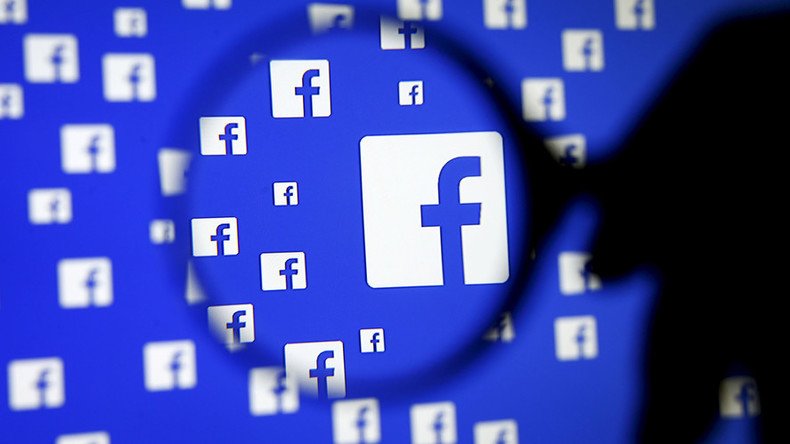 US-based tech giant Facebook has three months to comply with the French privacy watchdog's demands and stop collecting data on people who don't have accounts with the social network.
France's Commission Nationale de L'Informatique et des Libertés (National Commission of Information and Freedoms, CNIL) found illegal Facebook's current data protection policy which allows it to track browsing activity of non-registered users without their consent or knowledge, the regulator reported in a statement.
The crackdown, which came a day before European Data Protection Day, is explained by "the seriousness of the violations and the number of individuals concerned by the Facebook service."
The social network follows internet users across all the sites they enter after they have visited a publicly shared Facebook page, the CNIL said.
Facebook installs cookies on computers that provide it with more personal information whenever a person visits a website that uses Facebook plugins.
The data obtained is then used for marketing purposes, which violates users' right to privacy, according to the statement.
The French investigators also noted that Facebook is still using the Safe Harbor system to transfer personal data of French users to the US, even though the instrument was declared illegal by the European Court of Justice in October, 2015.
Facebook, as well as thousands of other companies, was obliged to find an alternative way of moving data that wouldn't break the European law within three months. That deadline expired last week.
A new agreement to replace Safe Harbor was drawn up on Tuesday, February 2, however it hasn't come into effect yet.
"Protecting the privacy of the people who use Facebook is at the heart of everything we do. We are confident that we comply with European Data Protection law," a spokeswoman for Facebook said in response to the CNIL's formal notice, Bloomberg reported.
The case may be settled amicably if Facebook reconsiders its personal data policy and manages to fulfill the watchdog's demands on time.
You can share this story on social media: