'Worst in decades, no way to improve for now' – Kremlin on Russia-Turkey relations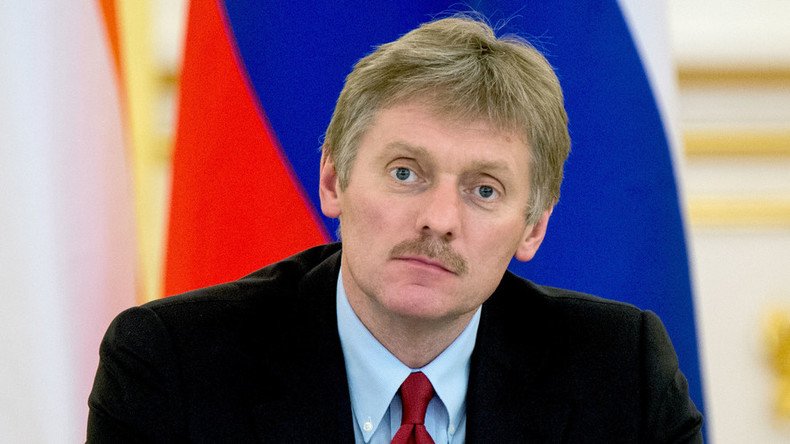 Relations between Russia and Turkey have deteriorated so far it is virtually impossible to normalize them, Vladimir Putin's spokesman Dmitry Peskov has declared. Moscow is still expecting an apology from Ankara.
"The relations have now hit their worst state in the past several decades. And we regret to conclude so," Peskov told journalists Thursday, adding that it's not Russia who is to blame for the current situation.
He added that Turkey has committed "aggressively treacherous actions against Russia" in the recent months, alluding to the downing of the Russian Su-24 bomber in November.
The Russian military jet was downed over the Syrian territory while returning to the Khmeimim airbase after being hit by a Turkish air-to-air missile. One of the two Russian pilots, Lieutenant-Colonel Oleg Peshkov, was shot dead by militants while parachuting to the ground, having ejected from the stricken aircraft. His partner, navigator Captain Konstantin Murakhtin, survived, but one Russian Marine in the rescue team who was recovering Murakhtin was killed when the rescue helicopter was destroyed by a tank missile launched by a militia group.
"Turkey still has not given an adequate qualification to their actions and has not issued an appropriate apology. Therefore, to speak of the possible ways of normalizing the relations would be ill-timed," Peskov said.
Turkey did not try to contact Russia after the incident, instead calling for a NATO meeting to discuss the matter. Ankara also claimed that the plane violated the country's airspace and did not respond to "numerous" warnings. Instead, Ankara insisted it was acting to defend its sovereignty and had a right to do so.
Erdogan's claims of Russia occupying Syria are 'absurd'
Peskov also commented on the recent accusations coming from Turkish President Recep Tayyip Erdogan, who accused Russia of "occupying" a part of Syria. The president reportedly made this comment Sunday at a press briefing following his return from a trip to Latin America.
"What are you doing in Syria? You're essentially an occupier," Erdogan said, addressing Russian President Vladimir Putin.
Peskov noted that Russia initially began its operation in Syria in response to an official request from Syrian President Bashar Assad.
"As for President Erdogan's claims that Russia has occupied a part of Syria, they're absurd for a very simple reason. It is known that the Russian Air Force is on the Syrian territory at the invitation of [Syria's] legitimate leadership, thus, there can be no talk of any occupation taking place," Peskov said.
'No proof' that Russia airstrikes cause civilian suffering
Peskov also dismissed a comment made by German Chancellor Angela Merkel about alleged suffering caused to civilians by Russian airstrikes in Syria.
At a joint news conference with Turkish Prime Minister Ahmet Davutoglu on Monday, Chancellor Merkel said that she was "shocked by the sufferings of tens of thousands of people caused by Russian airstrikes." She called on the UN Security Council to oblige all parties to immediately stop the alleged bombardment of civilian population and civilian facilities.
The Kremlin spokesman pointed out that there has been no solid proof as yet to such allegations.
"As for the German Chancellor's words about alleged human casualties caused by Russian airstrikes in Syria, it should be noted that despite a great number of such allegations, no one has ever produced any reliable proof of any," the Kremlin spokesman said.
READ MORE: Russian army launches humanitarian op in Syria - General Staff
"Regrettably, we heard no such assessments regarding the barbaric actions of terrorists who were advancing on Syrian territory, encircling Syrian defense forces and the country's legitimate authorities," added the spokesman, recalling the situation in Syria two to three years ago. "We heard no such statements from anyone back then."
The unrest in Syria initially began in the early spring of 2011 amidst nationwide demonstrations against President Bashar Assad and his government. The conflict escalated into an armed rebellion, with various militant groups gaining control in parts of the country. The rights groups estimate that almost a quarter of a million people, including nearly 12,000 children, have been killed in Syria's conflict since it broke out, with millions more displaced.
You can share this story on social media: