Pee back time! Paris authorities urged to support 'oui' campaign for urine-repelling walls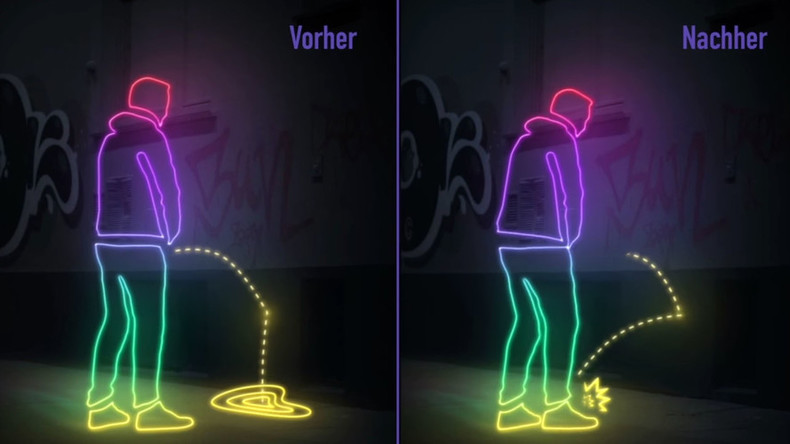 A Parisian wants the city authorities to invest in a special kind of paint to make locals think twice about relieving themselves on the street. The ingenious hydrophobic paint would see urine bounce directly off it and onto the legs of the person peeing.
The suggestion was put forward by Xavier Delaporte, who took advantage of a scheme by Paris City Hall – which also wants to try and stop the problem of people urinating wherever they feel fit around the French capital.
"It's really hard to live there because it's so gross," he told The Local, in regards to the city's streets, facades and footpaths.
Delaporte came upon the idea after learning of a similar scheme which was put into action in the German city of Hamburg, which suffered from similar problems. However, he decided it was time for him to try to make his plan a reality after he was out with his two-year-old daughter and came across a drunken man who had his genitals exposed.
The 31-year-old says the scheme will cost in the region of €100,000 ($112,000) and will be implemented in the 18th district and then along the Canal Saint-Martin.
"A lot of people are really excited, I think especially because it's not repressive, it's a fun and unexpected way to change people's behavior," Delaporte said, as cited by The Local.
The hydrophobic paint, which is also used in shipbuilding, deflects any liquid that comes into contact with it, meaning those who pee on surfaces will find their own urine shooting right back at them.
City Hall says it is taking Delaporte's idea seriously and would like to meet with him. Meanwhile, 20 Minutes reports that town officials have already experimented with pee deterrents in areas of the city which are popular with people going to bars and clubs.
Aside from Hamburg, the San Francisco districts of Mission and SoMA, and the London borough of Hackney have also introduced the pee repellent paint.
However, authorities in Bangladesh came up with a different method to try and alleviate the same problem. The Religious Affairs Ministry put up signs in Arabic, which is regarded by Muslim Bengalis as a sacred language, telling people not to pee.
"We took the initiative to erase the warnings in Bangla language against urinating in public and instead wrote the same message in Arabic, you can see the result yourself – it appears to be a successful campaign so far," a spokesman for the ministry said.
You can share this story on social media: