Trip to Israel and 'vampire breast lift' included in Oscar 'goody bag'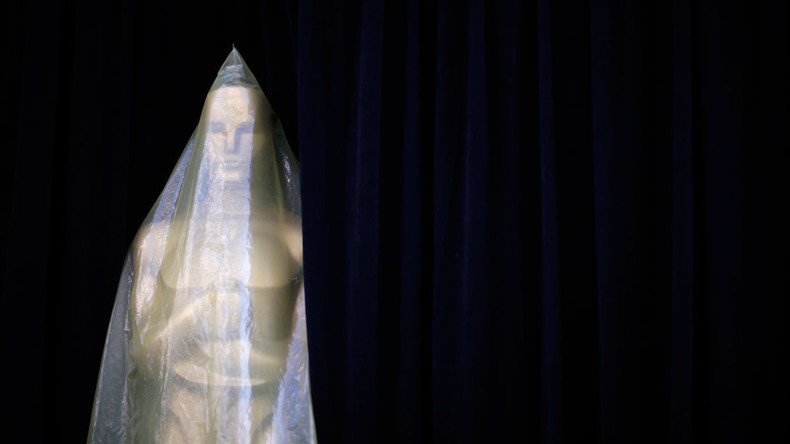 A ten-day first class trip to Israel and a blood-sucking breast lift are among the gifts Oscar nominees will receive in this year's "goody bag." The bizarre gifts make up the most expensive bag yet, valued at $200,000.
All acting and directing nominees will receive the bag, which includes a 15-day walking tour of Japan. However, a $250 "arouser" has been allotted exclusively to the females, according to The Daily Beast.
The male nominees also won't be able to avail themselves of the new "must have" Hollywood treatment called the "Vampire Breast Lift" in which a patient's own blood is injected into their cleavage, so don't expect Leonardo DiCaprio to be flaunting a new chest any time soon.
The trip to Israel is said to be the most expensive gift in the bag, valued at $55,000.
The Oscar gift bag contains a vaporizer even though attendees can't smoke at the ceremony, and MUST LEO CONTINUE TO SUFFER?

— Matt Jacobs (@tarantallegra) February 5, 2016
Israel's Tourism Minister, Yariv Levin, said the purpose of the gift was to give the nominees a chance to "experience the country first hand and not through the media" according to Haaertz. The Minister said that if the stars choose to use their vouchers, their trips "will have enormous resonance among millions of fans and followers, including social media." It was not immediately clear whether a walking tour of the occupied Palestinian territories is part of the package.

A $250 vaporizer is the cheapest item reported on the list. The full list of the goody bag's contents includes:

• A 10-day, first-class trip to Israel ($55,000)
• One year's worth of Audi car rentals ($45,000)
• A 15-day walking tour of Japan ($45,000)
• Three private training sessions with a celebrity trainer ($1,400)
• A laser skin-tightening procedure ($5,530)
• A lifetime supply of skin creams ($31,200)
• A fitness package in a private villa ($6,250)
• A Haze Dual V3 Vaporizer ($249.99)
In a year when the Oscars have already come under criticism for a lack of diversity in the nominees, the opulence of the bag is sure to draw more controversy to the ceremony.
homeless, hunger, poor, unemployed...yet the Oscar's has a $200,000 gift bag for attendee's....

— paul shircliff (@shirky17) February 8, 2016
You can share this story on social media: