Social network for dead people launched in Italy by Amanda Knox's ex-boyfriend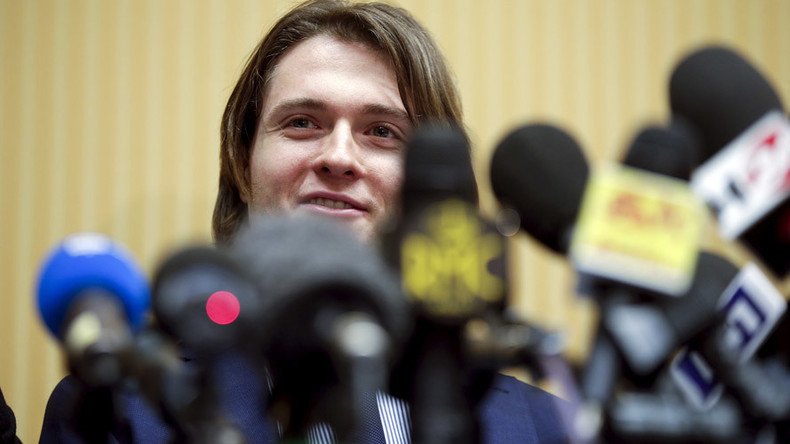 A new social network for deceased loved ones funded by an Italian regional government has been presented in the city of San Remo. The start-up was, incidentally, created by Raffaele Sollecito, an ex-suspect in Meredith Kercher murder case.
Sollecito was acquitted in the murder of Kercher in March of 2015, along with his ex-girlfriend, US citizen Amanda Knox, who was then 27 years old. He launched the project at a festival in the northwestern Italian city of San Remo on Monday, according to Italian outlet Giornale. The now 32-year-old became known in the international media while he spent 4 years in jail during the controversial trial.
Called Memories, the business will provide a wide range of "graveyard" services, including lightning candles for the deceased, laying wreaths and flowers at graves, and even tombstone cleaning. Once a service is completed, the client's profile will be updated with a high-resolution photo showing the work done. The prices start at €45 (50 dollars).

The project received a €66,000 grant (nearly $74,000) from Apulia's regional authorities. Some extra expenses were covered by Sollecito and his family, The Local reported.

According to Sollecite, the idea came to him after his mother died in 2005. The grieving young man thought it would be a convenient way to look after her grave.

"I wanted a way to make remembering her easier," he explained.
However, he had to put his plans on hold for more than a decade, as in 2007 he was named as one of the chief suspects in a high-profile murder case, along with his then-girlfriend Knox. Both were sentenced to 26 years in prison, but later cleared of the crime after a number of court hearings. The case received international attention, as a conviction for Knox would have seen Italy invoke its extradition treaty with the US, likely resulting in a diplomatic standoff.
Sollecito, who gained a degree in Computer Science at the University of Apulia while serving time, got down to turning his dream into reality after he was released.

"I began working on the database in October and it will be online by spring," he said.

The website currently only has access to graves located in Italy, but its founder says he hopes his brainchild will go global one day.
"It's already international, in the way that, for example, someone living in Canada or Tokyo can use the service to commemorate someone buried in Italy. We hope to keep growing and one day offer the service on graves outside Italy too."

Meanwhile, Sollecito sued the Italian state for more than €500,000 ($560,000) at the end January for years of wrongful imprisonment.

Kercher, the victim in the infamous Amanda Knox case, was an exchange student from London who was found dead in an apartment that she shared with Knox in the southern Italian town of Apulia. At the scene of the crime, DNA samples were found of a third person, Ivorian Rudy Guede, who was found guilty during the first trial. However, Italian police suspected that Sollecito and Knox were also involved in the murder, leading to a long legal battle that ended with both being fully acquitted.
You can share this story on social media: