Moscow journalist union slams Berlin criminal case against Russian TV correspondent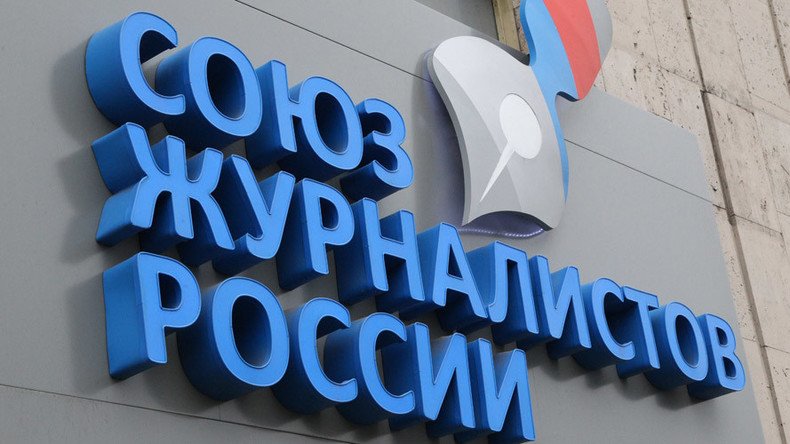 The Moscow Union of Journalists has slammed a decision by Berlin's prosecutor to open a criminal case against a Russian TV correspondent for Channel 1, claiming his report on the alleged rape of a minor in Germany had been produced to incite hatred.
"The Secretariat of Moscow's Union of Journalists expresses great confusion and outrage at the opening of a criminal case by Berlin prosecutor's office against Russian Channel 1 TV correspondent Ivan Blagoy," the organization's press-office said in a statement on Monday.
The union said that it supports Blagoy who is "a professional journalist and a decent man," adding that it hopes Berlin's authorities will be objective.
It also urged its German colleagues to "show solidarity and speak out in defense" of the Russian journalist.
On its website, the union quoted members of the Russian Federation Presidential Council on the Development of Civil Society and Human Rights, who spoke out in support of the journalist.
"We fully share the position of the Secretariat of Moscow Union of Journalists. We are confident that, whatever are the inter-state relations, whatever is the political context, journalists should be withdrawn 'from the blow,'" the union's website quoted Pavel Gusev and Nikolay Svanidze as saying. "Journalists should have the right to make a mistake," they added.
Blagoy had reported on Russia's state-TV Channel 1 about a case in which refugees in Germany allegedly gang raped a 13-year-old girl named Lisa. The report came after the NYE assaults in Cologne where, according to police, refugees and migrants sexually assaulted and robbed women.
After questioning and an examination, however, German police established that Lisa had not been raped.
Martin Luithle, the German lawyer leading the case, alleged that Blagoy's coverage had been an attempt to incite fear and hatred against migrants among Germany's Russian speakers.
You can share this story on social media: