Too cute to handle: Kitten and piglet BFFs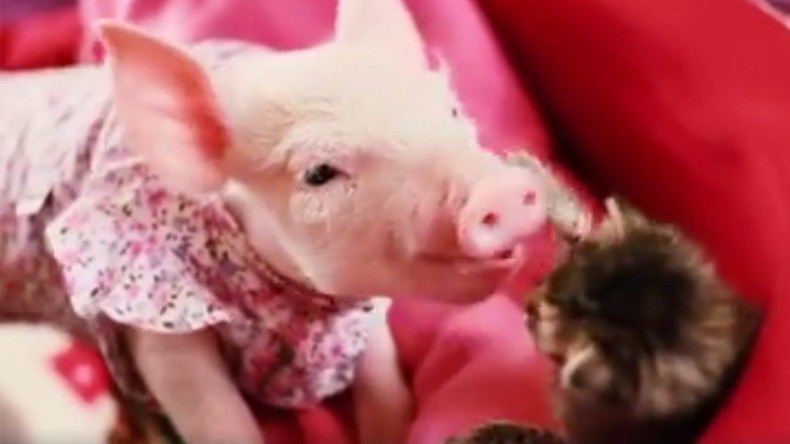 A video depicting the friendship between a kitten and a piglet is almost too cute to bear.
Dos bebés dándonos una lección de amor <3La cerdita Laura fue salvada de terminar en el plato de alguien. Cuando tenía pocos días de vida, activistas la rescataron de un criadero cerdos y la trajeron al santuario para que pudiera tener una vida digna.Desde su llegada, Laura ha sido tratada con todo el cariño y el cuidado que una bebé merece, y ha formado una profunda amistad con la gatita Marina, demostrándonos con su ejemplo, que cuando se trata de relaciones de amistad y respeto, no importa la especie a la que se pertenezca :)

Posted by Santuario Igualdad Interespecie on Thursday, January 28, 2016
Laura the piglet and Marina the kitten are both rescue animals from a refuge in in Santiago, Chile.
After getting off to a rough start, their young lives took a turn for the better when they bonded in their new safe haven.
Marina was abandoned and found on the streets. Laura was rescued from the slaughterhouse where she was born.
Now, the two are playing, snuggling up, and napping together in a display of absolute adorableness. Laura is dressed in a dress for some reason, but hey, it's still cute.
Laura has her own Facebook page, which has already garnered 7000 likes. It's called "Soy Laura, no comida" or "I am Laura, not food".
You can share this story on social media: