Striking new visualization of Europe's refugee crisis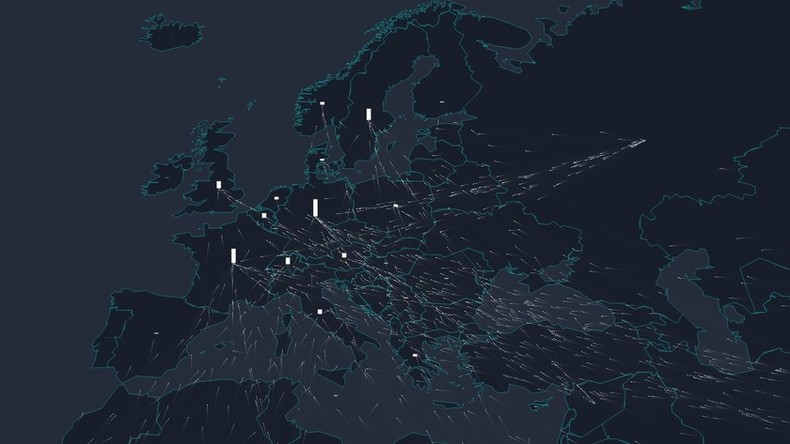 A new online map depicting the recent flow of refugees into Europe using United Nations (UN) data visualizes the full extent of the crisis.
Created by the Finnish website Lucify using data from the UN's Refugee Agency, it charts the pattern of migration from 2012 to 2015 and kind of looks like Europe during World War 2 if it was reversed and vertically flipped.
According to the UN, more than 800,000 Syrian asylum seekers have come to Europe between 2011-2015.
Lucify estimates they would fit onto eight football pitches if standing tightly together, similar to the conditions they no doubt experienced on their way to Europe.
More than four million Syrian refugees are being registered in Egypt, Iraq, Jordan, Lebanon, North Africa and Turkey, with many living in refugee camps.
This is the equivalent of 62 soccer pitches.
According to the UN, there are more than 52 million forcibly-displaced people in the world.
In 2014, half of the refugees were children under age 18.
Syrian refugees account for almost a quarter of the world's refugees. Afghanistan and Somalia produce the next largest refugee populations.
You can share this story on social media: