Russia's own Game of Thrones? Romanovs to get TV blockbuster treatment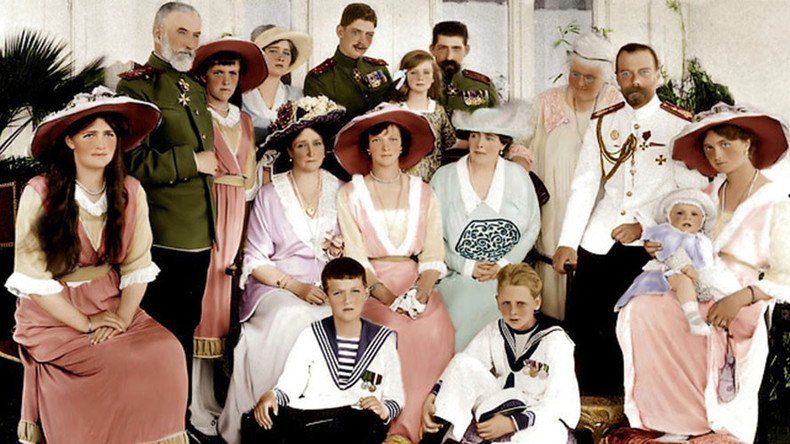 The history of the House of Romanov, the royal dynasty that ruled Russia for over 300 years, is set to be made into a blockbuster television series. "The Age of Prosperity" will be Russia's answer to the award-winning American drama "Game of Thrones."
Each season of "The Age of Prosperity" is set to consist of 12 episodes. The Moscow-based Russian Film Group plans to run the first of the 12 seasons in early 2018.
"The Age of Prosperity project can be called an analogue to 'Game of Thrones'. We have studied the business model of the [US] TV series and talked to its creators. Like in the American series, we will also be working with several directors and cinematography directors, each of whom will be in charge of their 'own' family, their 'own' characters," Aleksey Petrukhin, head of the Russian Film Group, told Rossiya Segodnya news agency.
The first episode will be set in the so-called Time of Troubles – 15 dramatic years in Russian history from 1598–1613. The country was plagued by a famine which killed one-third of the population between 1601–03, and also had to contend with the Polish–Russian War.
The Age of Prosperity will end with the slaughter of the last Tsar of Russia, Nicholas II, his wife and five children, including his only son and heir, Alexey – all killed by the Bolsheviks in 1918, following the 1917 Revolution. Their bodies were thrown down a mine shaft and then quickly buried somewhere near Ekaterinburg in the Urals.
For almost a century, no one knew where exactly the royal family was buried. However, in 1991 the remains of Nicholas II, his wife and three of their daughters were discovered in a mass grave near Ekaterinburg. Two years later, in 1993, investigators opened a case into the murder of the Romanov family to identify the suspected remains of the Tsar's family and their retinue. The case was closed in 1998 "owing to the deaths of the perpetrators of the crime." It was re-opened in 2007 when new evidence appeared – the remains of Nicholas II's last two children were discovered – his daughter Maria and his only son Aleksey, who suffered from hemophilia.
The remains of the last Russian emperor and his wife were exhumed in September last year.
You can share this story on social media: