Flight diverted after passenger urinates on another in 'big brawl'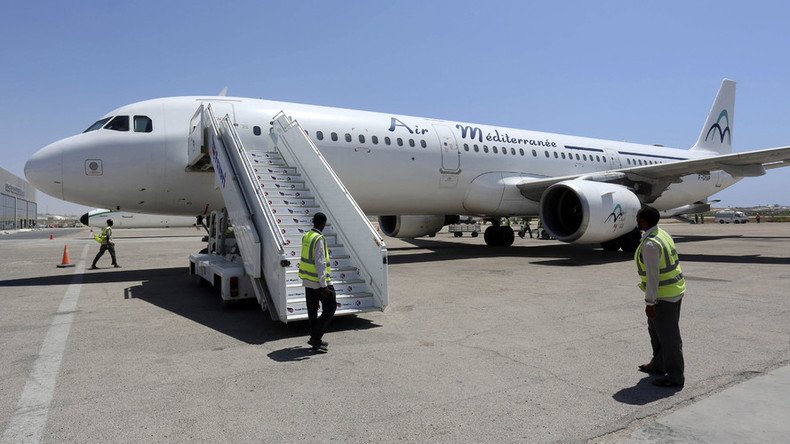 A Paris-bound flight from Algiers has been forced to divert to Lyon after an "unruly" passenger urinated on another, according to sources on Twitter.
A Monday morning Air Méditerranée flight from the North African city was due to land at Paris's Charles de Gaulle airport but had to touch down in Lyon instead after the pilot learned a "big brawl" had broken out among passengers.
One man had to be pinned down by flight attendants after he became "unruly" and wanted to "drink and smoke".
The man was then "overpowered" after urinating on a fellow passenger, according to Twitter users.
The flight landed at Lyon's Saint-Exupéry airport and the passenger was removed before continuing its onward journey to Paris.
No injuries have been reported at this stage.
You can share this story on social media: