South African granny stung by 'thousands' of angry bees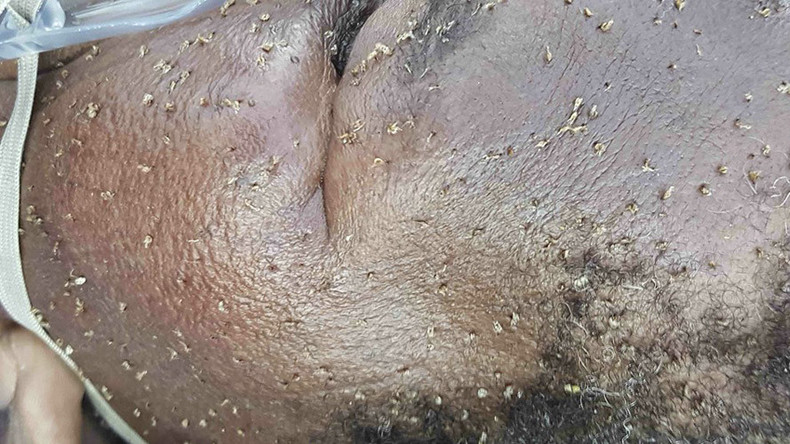 An elder in South Africa survived an attack by a swarm of bees which stung her "thousands of times", according to one of her rescuers.
Chris Botha was called to the scene of a bee attack in Doonside, south of Durban earlier this month, according to AllAfrica.
Luckily Botha was also a bee farmer and had the right gear for the job.
When he arrived, he found a man attempting to move a female elder who was covered in bees.
The man's efforts were hampered after he was stung hundreds of times.
Botha helped move both patients to a safe area while another rescue worker sprayed water on them to deter the bees.
When he uncovered the woman, Botha said she had "literally sustained thousands of bee stings."
The man who tried the help the woman was her grandson. Both were taken to a nearby hospital.
Botha said he believes the woman was in the wrong place at the wrong time, passing by at the moment a swarm became agitated, possible by children throwing rocks at them.
The attack comes a few days after a taxi driver and the children he were transporting were stung by a swarm of bees east of Johannesburg in Benoni.
Botha said the bees flew through the taxi window and stung those inside.
"This time of the year is known for swarms of bees to split up and move to start new hives. It is is commonly referred to as swarming season," he said.
Swarming bees are not usually dangerous unless they get into an enclosed space with people where they sting out of self defense.
"It gives off a pheromone and then causes the rest of the bees to go into attack mode," Botha noted.
Given the recent attacks, advice has been issued on how to deal with swarming bees including not to running into water, as the bees will wait for you to surface, or fly down your straw.
It's also a good idea not to swipe at swarms of bees because if one starts to sting, it releases those pheromones Botha mentioned, telling the rest of the bees to join in.
You can share this story on social media: