IDF demands popular Israeli bloggers submit posts to censor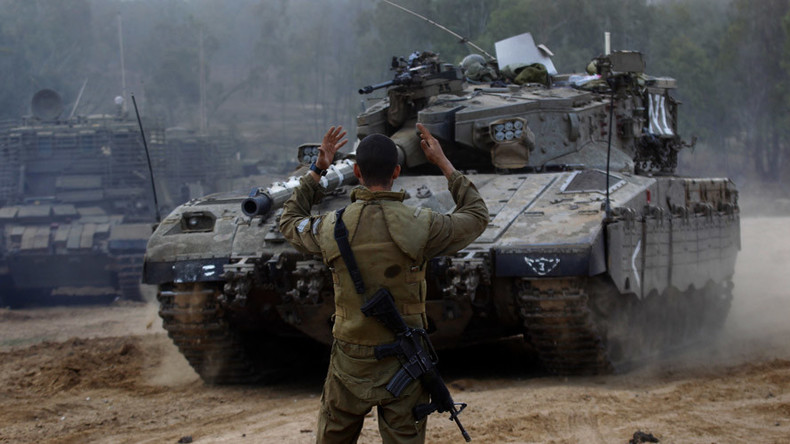 Israel's new chief military censor has demanded that popular bloggers writing on security-related issues submit their posts to her before publication. Failure to do so will be considered a crime. Critics say the move is Orwellian.
The expansion of the IDF's censorship scope was first revealed by one of the bloggers targeted, Yossi Gurvitz. He runs a Facebook page called "George's Friends" – a title alluding to writer George Orwell – which has over 10,000 subscribers.
This week he tweeted that the IDF's former spokesperson, who was appointed chief censor less than a year ago, has ordered that he submit his posts for prepublication review.
The military censorship served me with an order today, demanding to pre-vet any post or Facebook status I write about the IDF or -->

— ygurvitz (@ygurvitz) February 3, 2016
The message was sent from her private Facebook account, which has no status updates of its own, and Gutvitz initially thought it was a prank, he told the Calcalist business daily. He said he had no intention to obey the order and is reviewing his legal options.
Some 30 Israeli bloggers received similar notifications from the IDF, according to the Times of Israel. Many people online and some Israeli politicians have criticized the expansion of censorship.
"Under the cover of darkness, there is no limit to the expansion of Big Brother," Ilan Gilon, a member of the Israeli parliament from the left-wing Meretz party, told Calcalist. "It recalls [the dystopian novel] '1984.' I've asked for a debate to understand what the boundaries of censorship are and how far they can go. Am I also subject to censorship when I talk to you? This is totally unacceptable."
After consulting with legal counsel, I decided not to publish the document sent by the military censorship as it expressly forbids it.

— ygurvitz (@ygurvitz) February 3, 2016
The military censor is part of the IDF's Directorate of Military Intelligence. It has the authority to prevent any information being published by the media and can even shut down outlets without any explanation – and has a record of doing so. This power can only be used during a state of emergency, but the Jewish state has been living under one since its establishment in 1948.
Previously censorship was applied only to established media outlets, book publishers and organizations such as emergency services and front-line community councils. Some blogger posts were subjected to military censorship in the past, but only after publication.
The move may be blowback from the greater recognition of blogging in Israel as a form of media. Since 2012, Israel's Government Press Office has been issuing bloggers with press cards that give them the same kind of status as journalists employed by recognized media outlets.
"Now, after they managed to make one government office recognize them as journalists, they can only blame themselves when other officials accept them as such too. Journalists don't only have rights, but also duties, and in Israel one of these duties is working with the censors," a lawyer who specializes in media regulations told the Haaretz newspaper.
Many Israeli activists, however, see it as a sign of creeping assaults on civil liberties under the conservative cabinet of Prime Minister Benjamin Netanyahu. Last month, a censorship scandal shook the country after the Education Ministry banned high schools from teaching an award-winning novel about a love affair between a Jewish woman and a Palestinian man.
The ministry explained that depiction of "intimate relations between Jews and non-Jews threaten the separate identity of each sector." Education Minister Naftali Bennett defended the move, saying that exposing high school students to a book that "depicts IDF soldiers as sadistic war criminals" was not a national priority.
A video showing mixed Jewish-Arab couples kissing, which was posted online in a protest against the ban, mysteriously disappeared from Facebook after going viral.
You can share this story on social media: