Dutch vote against EU-Ukraine deal would pressure govt to 'reconsider' position – FM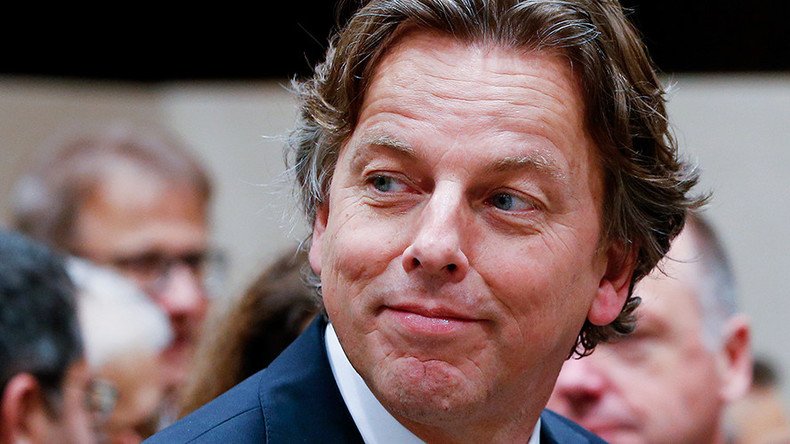 If people vote against the EU-Ukraine association agreement in the upcoming referendum, widely criticized by the Dutch, the government will have to review its position towards the treaty, the country's foreign minister has warned.
The Dutch nation saying 'no' might put an end to the European Union's Association Agreement with Ukraine, FM Bert Koenders said, adding that he would argue for a 'yes' vote.
"The referendum law says the government will have to reconsider if there is a (negative) outcome," he said as quoted by Reuters. "I'm not going to say anything about the result, but we will then decide what to do."
Koenders again refuted the idea that the association agreement might become the first step toward EU membership for Kiev – much desired by Ukrainians but worrisome for Dutch voters who fear it would only deepen the immigration crisis in the EU.
The agreement only focuses on a broad trade deal between Ukraine and the EU, with the sides agreeing to open their markets and remove tariffs on goods. The introduction of a visa-free travel regime is also not specified in the document, and the freedom of employment which is only available to full EU member states is also off the table.
The issue of the EU-Ukraine deal has been a hot topic recently for the Dutch. A poll conducted in January by the Dutch television program EenVandaag found that the overwhelming majority of people in the country are not in favor of the agreement. Over 50 percent of voters said they would "definitely" vote against it, while another 25 percent of the respondents said they were "likely" to reject it.
The EU-Ukraine Association Agreement went into force provisionally on January 1, but still requires support from all 28 members of the bloc. Koenders claimed the agreement with the EU would encourage stability in the country, omitting the fact that Ukraine has seriously suffered from a simultaneous termination of a free trade zone agreement with Moscow.
OP-EDGE: Dutch 'no' on EU-Ukraine trade deal 'would have big impact'
The Dutch government's decision to carry out the non-binding referendum on the issue of the Association Agreement was triggered by a petition signed by over 450,000 people. The referendum is to take place in April.
You can share this story on social media: