'Detention & removal' centers needed to control refugee flows – EU migration chief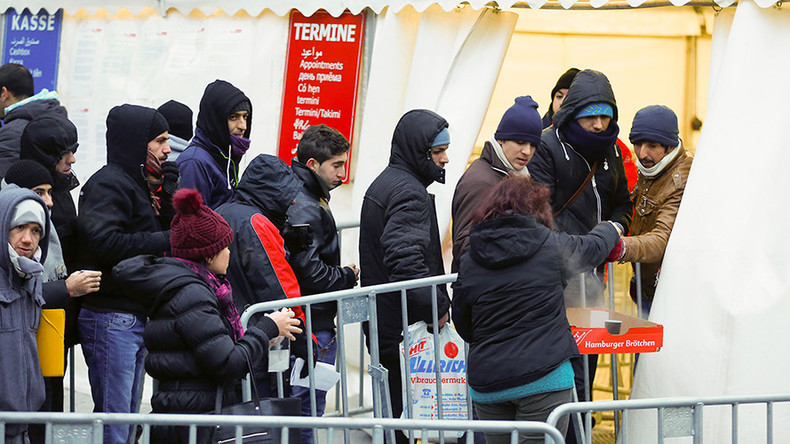 The EU countries facing the heaviest influx of refugees need "detention or removal centers" for those denied entrance or unwilling to return back home voluntarily, the European Migration Commissioner said.
Referring in particular to Greece and Italy, Dimitris Avramopoulos has stressed that such facilities are needed alongside expanding "reception centers", also known as hotspots, to handle the intake and processing of refugees.
"Of course, during that time, people have to stay somewhere. So it is normal that we need more reception places," he told Euractiv.com. "But detention or removal centers are also needed for those who receive the decision to return, particularly if there is a risk of absconding and if they are not willing to return voluntarily."
READ MORE: Rescuing refugees from drowning will be 'criminalized' under new EU law – activists

According to the EU migration official, following the Western Balkans leaders' meeting in late October, Greece committed to expanding its reception places by 50,000.
Athens hopes that most of the facilities will be operational by mid-February, Reuters reported. However, the contraction of "hotspots" crucial for hosting the refugees, on one side, cause a furious reaction by locals on the other.
On Friday, on the Greek island of Kos police used tear gas to disperse a crowd of about 100 people, who were protesting the erection of a registration and reception center for migrants.
"About 100 people tried to enter the facilities under construction, and we fired teargas," one of the Police officials said, according to Reuters.
Last week, the European Commission warned Greece that it could face the suspension from the free-travel Schengen zone in May for "seriously neglecting" its obligations by failing to maintain proper border controls.
"The Schengen evaluation and the report were made following on-site visits, where both the Commission and member states' experts were present," Avramopoulos said commenting on Greece's resentment against the report.
Greece's progress has been on the agenda of the discussions between French Interior Minister Bernard Cazeneuve, his German counterpart Thomas De Maiziere and Prime Minister Alexis Tsipras in Athens on Friday.
"We must find European solutions or everything we have been building for decades will be destroyed in a year," German Interior Minister Thomas de Maiziere said.
In 2015, over 850,000 people reached Greece's shores from Turkey, while the total number of migrants who entered the EU also via Italy and Spain exceeded one million.
"The EU can't tolerate the same refugees' inflow as in 2015," Cazeneuve said.
You can share this story on social media: