10-year-old girl in coma after being buried in snow by excavator in Russia's Urals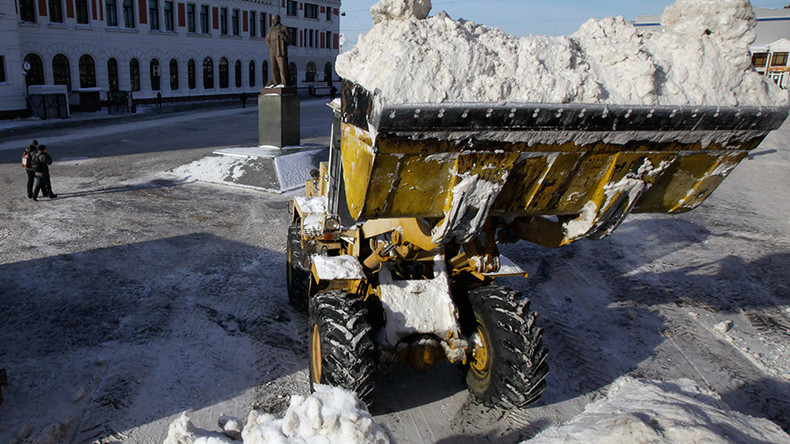 A 10-year-old girl from the Russian city of Yekaterinburg remains in a coma after an excavator, which had been cleaning the streets, discharged a whole bucket of snow on top of her.
"She is now in critical condition, but without any negative dynamics. Her condition is stable," a spokesman from the hospital in which she was being treated told Tass.
The incident happened on February 4 in Yekaterinburg in Russia's Urals when the excavator driver failed to spot a group of kids playing near the road and deposited his bucket of snow.
When the man was told about what had happened he rushed from the cockpit and tried digging the girl out, Uralinformbyuro reported.
It took him around 10 minutes to remove the child from the snow with the help of a local yard-keeper.
"She was already unconscious; not breathing. Her hands were white," the excavator driver told local website E1.ru.
The emergency doctors, who arrived at the scene, diagnosed the girl with asphyxia as she was taken to hospital and put on ventilation.
According to local news agency Uralinformbjuro, the child's heart briefly stopped. At the hospital, the girl was placed in an intensive care unit and hooked up to a ventilator.
According to the driver, he couldn't see the kids because they had dug a tunnel in the snow and hid inside it.
A criminal case against has been launched against the man for causing grievous bodily harm out of negligence.
You can share this story on social media: