India's only 'underwater' restaurant shut for lack of permits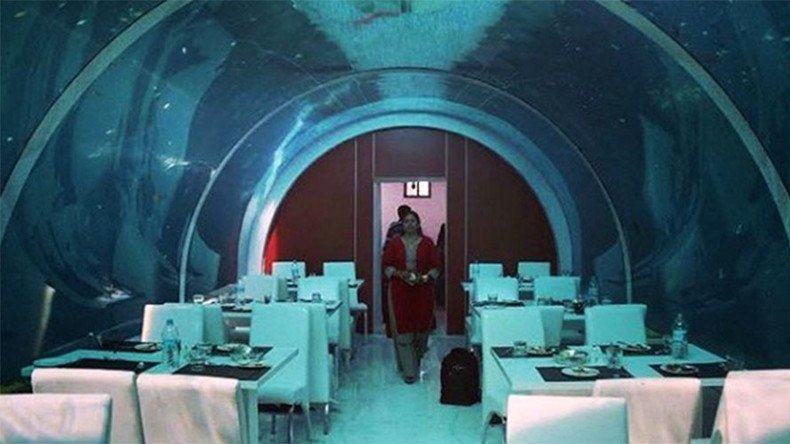 We may have found an instance where government interference is a good thing. India's first "underwater" restaurant has been closed just a day after it opened by local officials who say the owner failed to obtain the correct building permits.
Surrounded by 150,000 liters (about 40,000 gallons) of water and more than 4,000 fish, this is one of those construction projects you want to double check was done correctly.
The restaurant Real Poseidon in the Gujurat municipality of Bopal did not seek "the mandatory development permission under the town planning rules", according to the Ahmedabad Mirror.
A closing order was on the menu for the underwater restaurant a day after its grand opening earlier this week.
The aquatic-themed vegetarian restaurant is sealed off to the public until all necessary approvals are acquired, according to a representative from the local authorities.
The restaurant's owner Bharat Bhatt said he was inspired to build the restaurant after seeing the interest in underwater activities such as scuba diving, hoping to reel in the customers.
He earlier claimed that he had all the necessary health and fire permits.
The local fire department says he doesn't and only became aware of its existence after media reports.
Real Poseidon is located 20ft under the surface with customers entering via a tunnel. It's the first of its kind in India, mimicking the Ithaa restaurant in the Maldives and the Cargo Hold restaurant in Durban, South Africa.
You can share this story on social media: