Visible from space: Burning 9-story-high landfill covers Mumbai with toxic fumes (PHOTOS)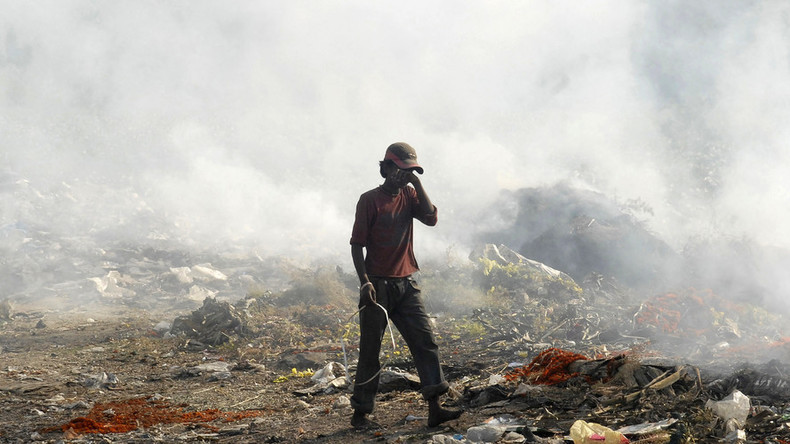 Social media has been flooded with apocalyptic pictures of the Indian city of Mumbai after a massive toxic fire broke out at a nine-story-high local dumping ground. For the second week, fumes have covered buildings and forced motorists to drive in thick smog.
The fire started at Deonar dumping ground in Mumbai on January 27. Since then, local residents have been complaining of eye irritation, breathlessness and coughing.
"My elder child, who is in class 3, has been feeling nauseous every morning for the past four days, owing to the heavy smog. He has a bad cough and has missed school," Mumbai resident Gunjal Chattree told the Hindustan Times.
Vikram Vishwanath, who lives close to Deonar, has stopped sending his son to school.
"My six-year-old has been having a lot of trouble breathing since the fire broke out at the dumping ground. We took him to an ENT specialist and he is on medication," he said.
Dr Satish Kaushik, a practicing consultant family physician, said in the last few days he has seen "close to a 50% increase in the number cases related to respiratory problems."
"People are complaining of cough, cold headaches and chest burn," he said.
On the sixth day after the fire started, local residents staged a protest as the air quality worsened in the affected neighborhoods.
More than 500 citizens wearing pollution masks and black clothes demanded answers from the government. They asked why the blaze had started and why the authorities were not able to handle the situation.
The inferno is so big that it was clearly recorded by NASA – which has released pictures of the blaze.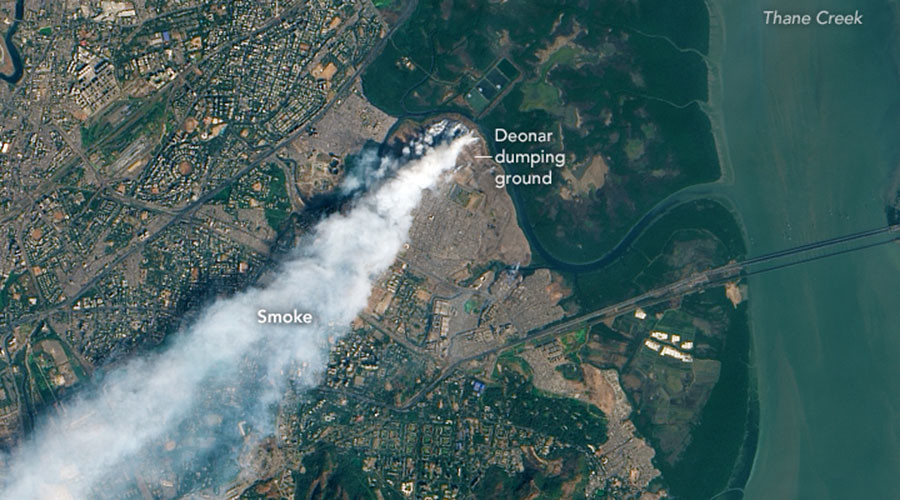 The Deonar dumping ground "receives more than 3,700 metric tons (8.1 million pounds) of trash per day, about one-third of the city's waste. With piles of trash that rise up to 30 meters (100 feet) tall—the equivalent of a nine-story building—the landfill has literally become a mountain of trash," according to NASA.
You can share this story on social media: