Russian designer matches scenes from 'The Revenant' and Tarkovsky's films (VIDEO)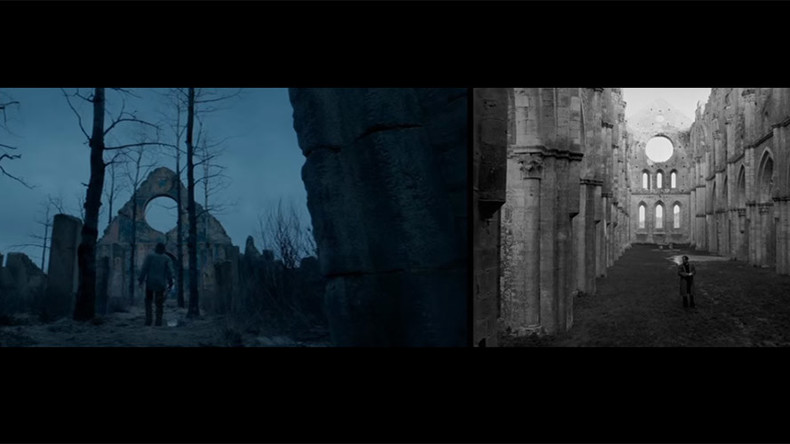 Russian graphic designer Misha Petrik has found a series of 'borrowings' from the works of a renown Russian film director Andrey Tarkovsky in Alejandro Gonzalez Inarritu's 'The Revenant'. He made a compilation of similar scenes in one beautiful video.
The video by Petrick, posted on YouTube points out the similarities between Tarkovsky's masterpieces, including Andrey Rublev (1966), Solaris (1972), Mirror (1975), Stalker (1979) and Nostalghia (1983) and scenes from the Oscar-nominated film 'The Revenant,' which is standing in 12 categories, including the Best Picture and Best Director.
Speaking to RT, Petrik said this revelation was very surprising. "When I was watching the movie, I wasn`t looking for it…I didn`t think that there would be Tarkovsky allusions. I didn't expect that it was be made this way," said Petrik.
"The idea to make this video came after I saw that somebody noticed [ the resemblance]," said the designer.
Petrik suggested it may have been the cinematographer of 'The Reverant,' Emmanuel Lubezki who paid homage to Tarkovsky this way. Although, Inarritu has never denied that Tarkovsky`s works served as a source of inspiration for him, he added.
"This is called homage, when one director quotes the other. It`s like a tribute to the master, who he admires, who inspired him," added Petrik.
In an interview with Empire, Inarritu indeed admitted that he had been inspired by Tarkovsky's 'Andrey Rublev' which he called "one of my favorite films of all time."
"A homage is a common practice in contemporary movie industry," agrees another Russian film critic Alexander Golubchikov. "Imitation is commonplace in literature, painting. As a rule, authors pay their homage to the subject of imitation. It is more noticeable in cinema then in popular art," he said as quoted by RIA.
You can share this story on social media: