Putin meets 'old friend' Kissinger visiting Russia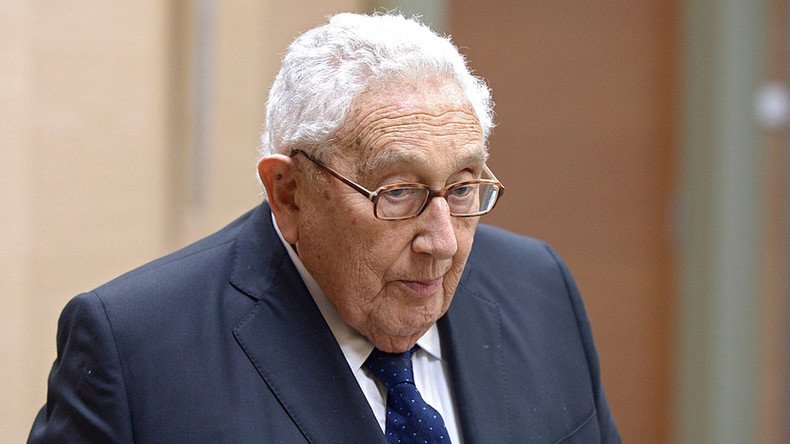 Russian President Vladimir Putin has continued his "long-standing, friendly relations" with former US Secretary of State Henry Kissinger as the pair took the "opportunity to talk" at a meeting in his residence outside Moscow.
The meeting is a continuation of a "friendly dialogue between President Putin and Henry Kissinger, who are bound by a long-standing relationship," said Kremlin spokesman Dmitry Peskov.
"They communicate all the time, use the opportunity to talk," he added. Putin "values" this opportunity to discuss pressing international issues as well as exchange opinions on global perspectives, Peskov said.
Putin and Kissenger have had over 10 tete-a-tete meetings so far, according to media reports. When Kissinger visited Russia in 2013 Putin said that Moscow always pays attention to his opinion and called the former secretary of state "a world class politician."
Kissinger, a former US national security adviser and foreign policy head, pioneered the detente policy in 1969 steering the US-Soviet relations to a general ease. For his part in negotiating a ceasefire in Vietnam in an unsuccessful effort to put an end to the Vietnam war (1955-1975) he was awarded the Nobel Peace Prize in 1973.
In a December interview with German newspaper Handelsblatt, Kissinger said that he believes the West should understand there could be no resolution to the Syrian crisis and unity without Russia's participation. He also said that one cannot defeat Islamic State (IS, formerly ISIS/ISISL) militants in the Middle East using diplomatic means.
You can share this story on social media: