German city to sue 'hazardous' Belgian nuclear power plant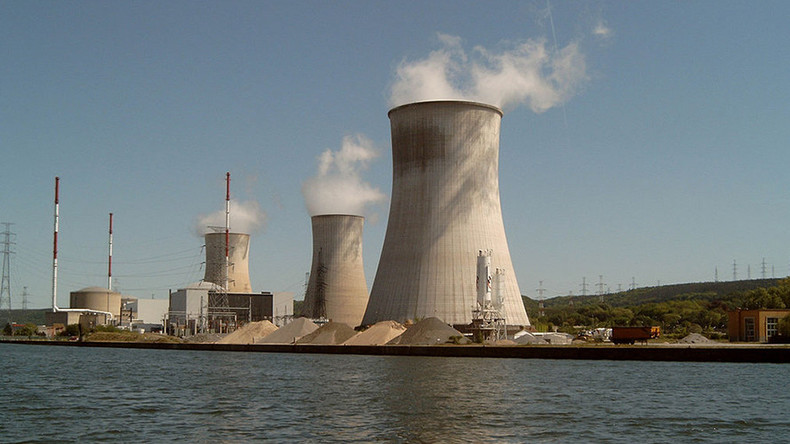 The German city of Aachen has decided to sue the operators of Belgium's Tihange nuclear power plant over fears that the restart of the aging facility, which was initially taken offline over safety, poses a nuclear threat to the region.
The unanimous decision by the city committee to first bring the suit to Belgian courts, before possibly suing Tihange operator, Electrabel, in EU court in Brussels, comes after the CDU, SPD, FDP and Greens fractions agreed that the power plant poses an environmental threat.
"In recent weeks, the nuclear power plants Doel and Tihange have had several hazardous incidents. People in the 'three-country region' [of German, Belgium and the Netherlands] are deeply unsettled and worried," said a press release from the Aachen authorities, according to DW TV.
The lawsuit seeks "decommissioning Tihange 2" which lies only 71 kilometers (44 miles) West of Aachen. The city argues that Electrabel is in breach of the European law after the operator allegedly failed to fix cracks in the protective concrete. The faulty reactor was taken offline in March 2014 due to cracks in the concrete blocks, but was returned to service in March 2015 without the necessary repairs.
The city will seek the help of Greenpeace in their legal action for the closure of Tihange 2, while in return offering its support for the environmental NGO's own legal battle to take down Tihange nuclear reactors.
Local politicians have welcomed the decision to pursue legal actions with regional CDU parliament member Ulla Thonnissen saying that the issue of Tihange is "more important than any German nuclear power plant."
Meanwhile SPD's Manfred Bausch said that when "normal political debate seem insufficient... we must take legal means" to halt the operation of the nuclear reactor. He said the matter is "urgent" as the limitation period to file a legal complaint against the approval for restarting Tihange 2 ends next Monday.
According to local newspaper, Aachener-Zeitung, the legal process might take years to complete, but so far the municipality raised some 100,000 euros to cover the legal costs.
You can share this story on social media: