North Korea reveals plans for satellite launch later this month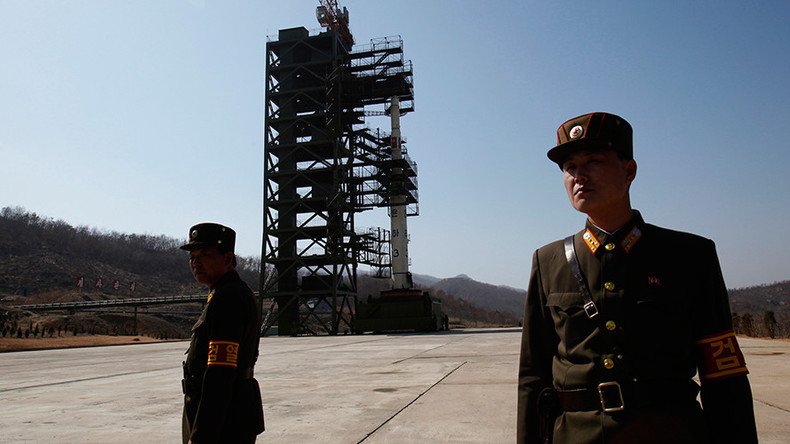 North Korea has told UN agencies that it is going to launch a satellite later this month. The country insists that the satellite will have a purely scientific function.
"We have received information from DPRK (the Democratic People's Republic of Korea) regarding the launch of earth observation satellite 'Kwangmyongsong' between 8-25 February," a spokeswoman for the International Maritime Organization (IMO) told Reuters.
READ MORE: North Korea claims fully successful 'miniaturized hydrogen bomb' test
Another UN agency – the International Telecommunication Union (ITU) said that North Korea had also informed it about its plans to launch a satellite into a non-geostationary orbit with a functional duration of four years. The agency said it was seeking further details of the launch.
The US State Department has harshly condemned North Korea's plans, saying that any satellite launch by North Korea would be an "egregious violation" of its international obligations.
US Assistant Secretary of State for East Asia Daniel Russel told reporters that the North Korean plans "argue even more strongly" for tougher UN sanctions.
At the end of January, US officials said North Korea was preparing for some kind of a space launch citing satellite imagery.
The news of a looming satellite launch comes just weeks after North Korea claimed that it successfully tested its first hydrogen bomb which sparked international outrage and calls for new stricter sanctions against the country.
North Korea carried out its last rocket launch in 2012 saying that the rocket carried a Kwangmyongsong-3 weather satellite. The country was however accused by the US, South Korea and Japan of testing a long-range ballistic missile.
The DPRK started its nuclear program in late 1980s – early 1990s, but announced that it possessed nuclear weapons only in 2005. Since then North Korea carried out four nuclear tests – in 2006, 2009, 2013 and 2016. The 2013 nuclear test led to UN Security Council's sanctions which restricted the county's banking, trade, and travel.
You can share this story on social media: