Berlin authorities to pay €600mn to house refugees in 22 city hotels – report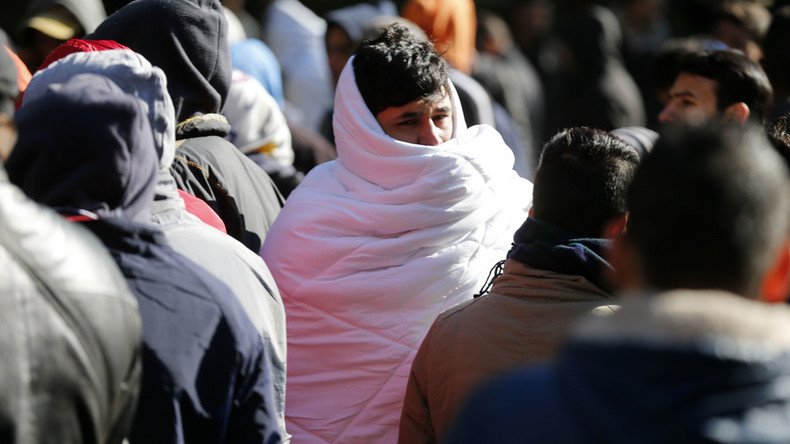 The Berlin senate is negotiating a plan with property owners to rent 22 hotels in and around the city to house refugees, German newspaper Frankfurter Allgemeine reports, with a reference to a source in the senate.
The plan is part of a longer-term leasing of 10,000 hotel places for migrants, each costing €50 (US$54.60) a night for the hotel accommodation or €18,000 per year for an "all inclusive" program of care and integration.
Grand City Hotels, or GCH, a London-based firm which owns the buildings in question, is to provide the Berlin Senate with 22 hotels, including Holiday Inn and Wyndham properties. It is not immediately clear how many refugees it is planned will be accommodated there
"Since the senate has reportedly expressed interest in this multi-year term of lease, it [the contract] would amount to a value of at least €600 million," a source at the Senate told the newspaper. Yet a senate spokesperson expressed surprise that Frankfurter Allgemeine had uncovered the details of the plan, remarking that "it's not public."
The social media reaction to the news has been swift, with some saying the move is abusive on the taxpayers, with others mocking Merkel's controversial policy in dealing with refugees:
-18,000 euro per year for a refugee bed in Berlin is just taxpayers' money destruction. That's all there is to it.
18.000 Euro im Jahr für ein Flüchtlingsbett in Berlin ist einfach Steuergeldvernichtung. Mehr gibt es dazu nicht zu sagen.

— Germanys Hero™ (@GermanysHero) February 1, 2016
-18,000 euro per refugee bed in Berlin? The irresponsible gang in BERLIN calls the shots, dealing with taxpayers' money! Drum them out!
18.000 Euro je Flüchtlingsbett in Berlin?/Unverantwortlich, wie die Bande. die in BERLIN das Sagen hat, mit Steuergeldern umgeht! Verjagen!

— Hilmar Merz (@HM_DiKS) February 2, 2016
- Refugee beds in Berlin. For #Merkel 's guests only the best!
Flüchtlingsbett in Berlin
Läuft.
Für #Merkel ' s Gäste nur das Beste !
Facharbeiter müssen adäquat untergebracht werden.
Wir zahlen ja.

— Lionicon (@Lionicon1) February 2, 2016
The deal, if reached, could be attractive to the GCH hotel chain as the government would guarantee an occupancy rate of 95 percent compared to the standard figures of 60-65 percent.
There are certain concerns surrounding this new contract, though. Critics, for instance, allege that the deal is wide open to corruption and abuse because it is conducted secretly via no-bid contracts.
"Here great deals are made by private treaties without competitive bidding, therefore there is no adequate cost control," a senior senate staffer told the German newspaper. Yet whether the hiring of 22 Grand City Hotels could run without a tender, is left among the lawyers in the senate to debate.
The German capital, along with other municipalities, has been groaning under the wave of refugees. In 2015, Germany accepted around 1.1 million asylum seekers, while Berlin provided accommodation for nearly 80,000 people.
Authorities in Berlin have already commandeered 50 gymnasiums as well as spare office and bank buildings to house refugees arriving in the city. Even the former Tempelhof Airport currently houses up to 7,000 asylum seekers.

Last week, the Berlin government controversially changed a law to allow extra refugee shelters to be built on its airfield, overturning a 2014 plebiscite that had sought to preserve it as a recreation park. However, Berlin's State Office for Health and Social Services (Lageso) claims that the municipality's accommodation capacities are drained, and therefore seek further ways to deal with the influx of migrants.
You can share this story on social media: