What a Fine mess: YouTube stars forced to 'react' after trademark storm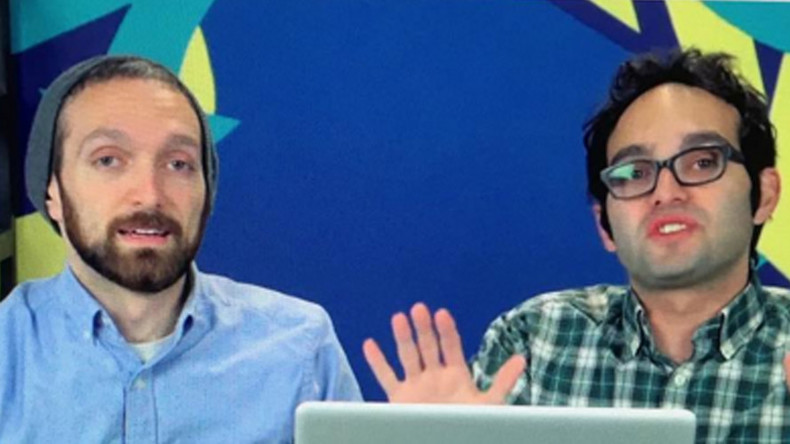 Popular YouTube duo 'Fine Brothers', the guys behind the 'react' videos - literally videos of people reacting to stuff - are suffering from a bad reaction themselves lately.
The pair have surpassed Donald Trump, spam ads, and comment trolls to become the most hated thing on the internet after announcing their plan to trademark the word 'react' along with other phrases such as 'Parents React', 'Adults React' and 'Celebrities React'.
The brothers - who have clocked more than 1 billion YouTube views - announced their plans for 'React World', an extension of Fine Brothers Entertainment (FBE), that will allow fans to produce their own 'react' content and share it through FBE channels.
They wanted to profit from people who create videos using the format [blank] reacts to [blank] and share it on their proposed 'React World' YouTube page.
To be clear, the brothers say they aren't planning to trademark all uses of the word 'react', just when it's used in "entertainment services, namely, providing an on-going series of programs and webisodes via the Internet in the field of observing and interviewing various groups of people".
They compared their plan to licensing TV formats such as American Idol on Reddit, saying: "You can make a brand new format on your own and come up with every aspect of that series and hope it works out (and it might do great) or you can pay to license an established brand (like an "American Idol") and make a your version which could increase your chances of success as well as give you the tools to produce the series efficiently."
When fans *reacted* very negatively, the brothers decided to take the video announcement down.
Then, because "the negative response has been so overwhelming," they uploaded a second video apologizing to everyone and cancelling everything. Turns out fans were still pissed, so they deleted that video too. It's getting exhausting, I know.
It's been almost a week since their initial announcement hit the fan, but people aren't moving on: the brothers' YouTube channel has fallen under 14 million subscribers and continues to drop.
So last night they released another apology, which went like this:
"Hello,
We're here to apologize.
The reality that trademarks like these could be used to theoretically give companies (including ours) the power to police and control online video is a valid concern, and though we can assert our intentions are pure, there's no way to prove them.
We have decided to do the following:
1. Rescind all of our "React" trademarks and applications.*
2. Discontinue the React World program.
3. Release all past Content ID claims.**
This has been a hard week. Our plan is to keep making great content with the help of our amazing staff. Thank you for your time and for hearing us out."
The funny thing is, the brothers have already trademarked "Teens React" and "Elders React". Celebrities, parents, adults and the actual word would have almost certainly passed too if they had kept their mouth shut. LOL.
You can share this story on social media: