Aviophobia: Low-flying Swiss Air plane scares Palma, Majorca residents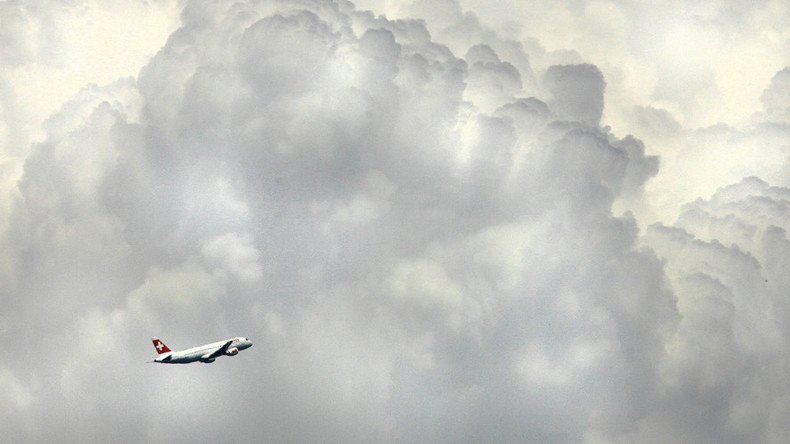 A large commercial aircraft spent Monday morning circling low over the historic center of Spanish resort Palma, scaring crowds and leading to all sorts of social media speculation. In the end, the flight turned out to be just a peaceful training exercise.
The Spanish airport operator Aena said that Swiss Air had asked for permission to conduct a training flight that would continue for several days, however they had said the Boeing 777-300 would increase its altitude and not fly so low over the city.
"These kind of tests are quite common in Palma and have been permitted before for other airlines which want to test out new aircraft and pilots. Aena grants the carrier permission, but the airline has to comply with the strict rules, regulations and time frame issued by the airport authority," a spokesperson for Aena told Spanish media.
Some have voiced concerns that the plane could have experienced an accident and endangered people's lives, Diario de Mallorca reported.
Several people called the emergency services to figure out what was happening, according to El Mundo.
People took to social media to question what was going on, and calls were made to local newspapers for answers. The Majorca Daily Bulletin said they were flooded with questions about the plane.
"The aircraft takes a lot of time hanging above Palma, anyone know why?"
"What is a Swiss airplane doing flying over Palma without landing? Is a third lap now"
"Why is there a commercial aircraft flying over Palma? 😨"
"This Swissair plane is flying over Palma for two hours. It's doing a test"
You can share this story on social media: