Weeding out words: Pot sends verbal memory ability up in smoke, new report shows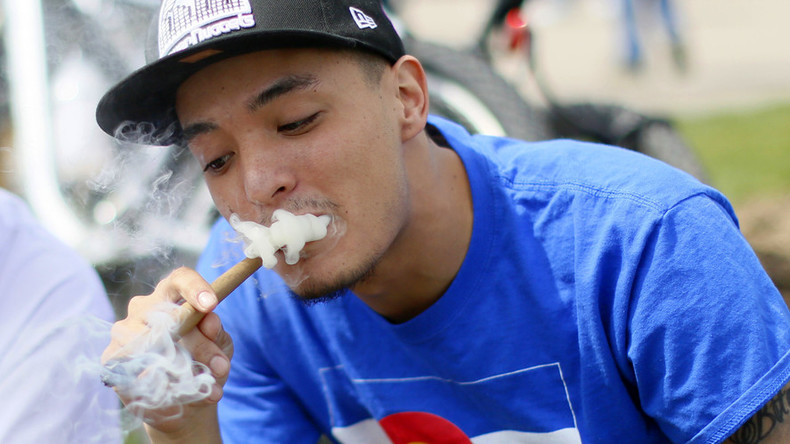 Those smoking marijuana for years might find their ability to remember words is waning, a new study claims. Five years of smoking weed causes every second person to remember one word fewer from a list of 15, LiveScience reports.
A study published in the journal JAMA Internal Medicine on February 1 maintains that a longstanding pot habit does not necessarily influence other cognitive or executive functions, be it processing speed, focusing or planning capabilities.
The effects of years-long marijuana consumption has been studied using the existing Coronary Artery Risk Development in Young Adults (CARDIA) program, which has over 5,000 adults aged between 18 and 30 enrolled.
The CARDIA program is now 25 years old and, among many others issues, its participants regularly report whether or not they used marijuana over the last month.
On CARDIA's 25th follow-up, the participants were put through a series of cognitive tests checking their executive function, processing speed and verbal memory.
The initial results suggested that smoking weed worsened performance in all tests, but after adjusting the results to take into account other factors such as depression or the use of other substances, the researchers found that the only statistically significant correlation that could be established was between the long-term use of marijuana and verbal memory.
"We found a dose-dependent independent association between cumulative lifetime exposure to marijuana and worsening verbal memory in middle age," the study said – meaning the more pot that's smoked, the poorer the verbal memory results are.
The true mechanism of the effect has not yet been studied, but the researches made a supposition that marijuana's main agent tetrahydrocannabinol affects information processing in the hippocampus part of the brain.
The findings of the study could not considered conclusive, however, as the participants provided no baseline data on cognitive abilities at the beginning of CARDIA, and only confirmed pot use verbally, passing cognitive tests only at the end of the study.
An editorial accompanying the study noted that people with originally lower cognitive abilities could be more likely to use marijuana – with corresponding results. Still, the editorial added, the general findings of the new study do correlate with previously available evidence that pot causes a decline in cognitive abilities and IQ scores, though this view has been contested.
You can share this story on social media: