Boy takes out iPad off hoverboarding circus performer's head (VIDEO)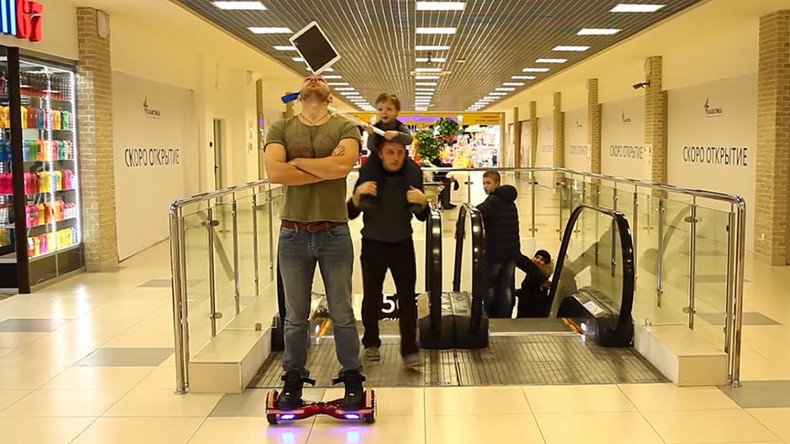 A Russian circus performer decided to amaze a crowd of shoppers, balancing an iPad while standing on his Hoverboard. But a mischievous little boy spoiled the trick and got over a million views on YouTube.
The circus man, Dmitry Bondarev, was holding an iPad on his forehead, while standing on a Hoverboard.
"It's been a long time since I wanted to ride a Hoverboard doing some stunt, and capture it on camera. Honestly, I didn't think I would be able to do anything right away. But decided to try… So here I am, standing near the entrance to [the local mall] 'Galaxy-park', and here's what happened," Bondarev told Russian media.
The onlookers stare curiously at the circus performer. It was all going fine until a man with a boy on his shoulders appears on the escalator of the mall in the Russian city of Smolensk.
Bang! The boy dislodged the iPad with a hockey stick he had in his hands.
YouTube viewers thought the video had been staged, but the footage soon went viral anyway. It has garnered a million plus views over the last few days.
You can share this story on social media: