Violent Mexico volcano explosion caught on camera (TIMELAPSE)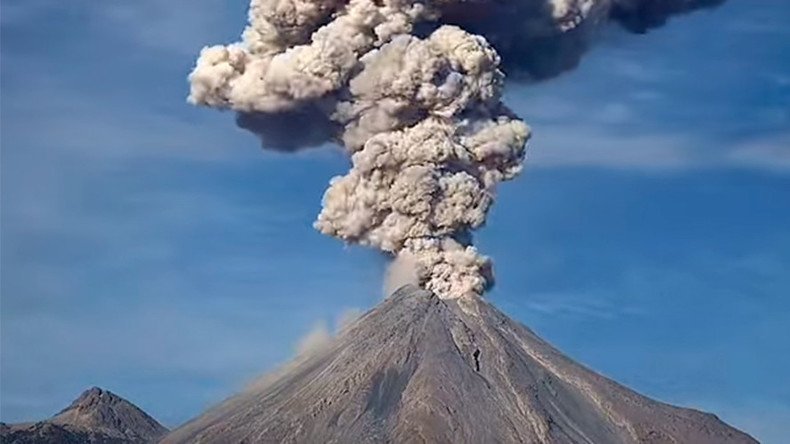 A pillar of ash shot 10,000 feet into the sky in a violent explosion of the Colima volcano in south-central Mexico. The event was captured on a web camera installed by scientists to monitor the active volcano in the Jalisco province.
The awe-inspiring timelapse footage shows the volcano as it burst last Friday. The mountain is still erupting intermittent explosions varying from 3,000ft to 9,800ft in height, according to VolcanoDiscovery.
Footage from the webcam, installed across from the mountain to catch volcanic activity, is being analyzed by a specialized team at the University of Colima.
As Mt. Colima is one of the most active volcanoes in Central America, the eruption wasn't the first for the locals, who have suffered the wrath of the mountain as recently as July 2015.
Colima, a small state beside Western Mexico, about 155 miles (250km) from Guadalajara, has endured more than 30 periods of eruptions, including several significant explosions in recent years, often covering the town in sheets of ash.
Residents have not been evacuated yet as winds are blowing the ash north-east, away from villages. However, the area has been placed on a possible evacuation alert until the eruptions die down.
You can share this story on social media: