Chinese snipers show off firing skills in heavy rain (VIDEO)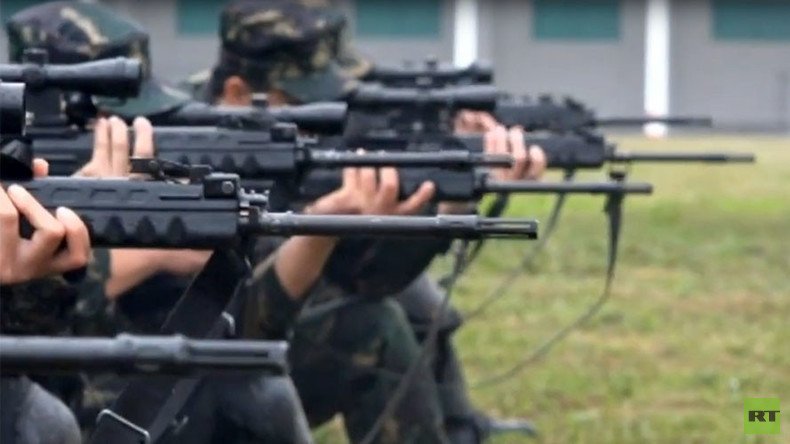 Chinese soldiers like to demonstrate that they are battle ready for any enemy at the gates: check out these marksmen enduring "hard training" in heavy rain – with hands so steady they can balance a stack of bullets on the tip of their rifle.
Ruptly captured footage of the small team while they trained in less than ideal conditions, including several of the soldiers demonstrating their ability to balance up to three bullets on top of each other on the tip of their rifle's barrel, regardless of the rain.
As part of their "hard training," the soldiers carry out various shooting exercises, including hitting their can sized mounted targets, while another uses a handgun to knock down seven targets in a row in just a matter of seconds.
"Impressive skills," commented one YouTube user, while another wrote they were "impressed at how steady they held the rifle."
"Your average Texas weekend!" joked user Muddy Shoe.
You can share this story on social media: