Photoshopping ph-ail: Nikon retracts prize for altered image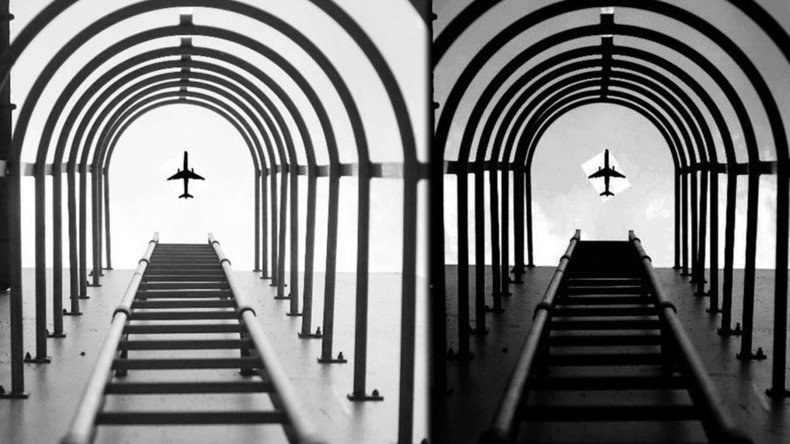 In what must have been a flash decision, Nikon mistakenly awarded a photography prize to a clumsily photoshopped image. The error was subsequently pointed out online, drawing an apology from both Nikon and the photographer.
It wasn't long before photography enthusiasts carried out basic checks on the image and drew attention to the blunder.
A simple modification of levels in Photoshop was enough to expose the shot's rough editing.
Nikon Singapore awarded Yu Wei a prize for this image of a plane perfectly framed between the side rails of a rooftop ladder.
As it turns out, the fortuitous placement of the plane between the ladder's railings was too good to be true.
Nikon has since removed the post from their Facebook page and issued an apology "for the oversight on our part".
Nikon also used the apology to praise the images that had appeared online to mock their decision, saying: "It's with joy that we acknowledge that the global photography and image community is alive and thriving."
The internet is never short of those with a sense of humor, and they've been having a lot of fun with Yu Wei's image.
After his actions had been exposed, the photographer took to Instagram to apologize, saying he had made a mistake in submitting the image to the competition and "by not keeping it to Instagram".
"I meant it as a joke and I'm really sorry to Nikon for disrespecting the competition. It is a mistake and I shouldn't have done that," he said. "This is my fault and I sincerely apologize to Nikon, to all Nikon Photographers, and to the photography community as general."
You can share this story on social media: