'Jesus was a left-winger' – Uruguay ex-president Mujica to RT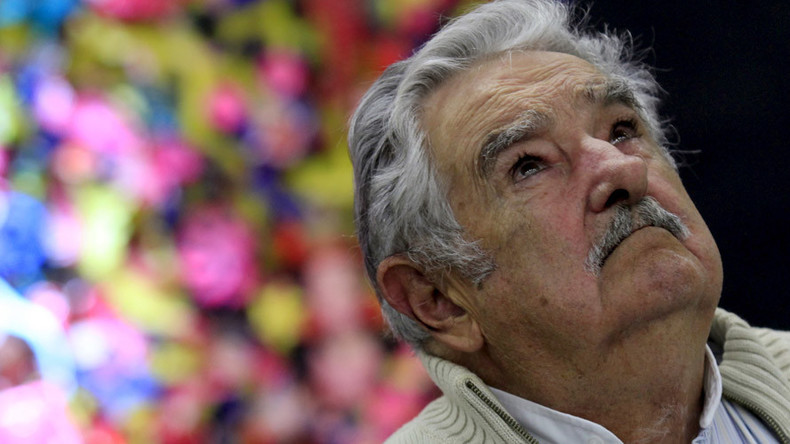 The Gracchus brothers of Rome, Indian Emperor Ashoka, and Jesus were all left-wingers, former Uruguayan president José Mujica told RT, as he shared a fascinating history lesson on the constant struggle between liberal and conservative ideas.
"The history of mankind is a pendulum constantly swinging the between the two opposites," which are the ideas of the political left and the right, Mujica told RT's Spanish channel in an exclusive interview.
"I think that the left will never be able to achieve a complete victory, just as the right won't be able to either," the 80-year-old politician said.
He described the leftist movement as a push for "equality and justice," which is in a constant battle with "the other side – conservative, opposing the change, longing for stability."
However, Mujica, who was nicknamed "the world's poorest president" for giving away 90 percent of his salary to charity, stressed that both sides are imperfect.
"The pathology of conservatism is that it's reactionary, leaning towards fascism. The pathology of leftist progressivism is infantilism, wishful thinking," he explained.
The ex-president also shared the names of several important historical figures, whom he views as embodiments of liberalism.
"From this perspective, we would say that Ashoka was the king of the Left in the history of India, or Epaminondas (a military and political leader in Ancient Greece) or the Gracchuses (influential aristocratic Roman reformers), or Jesus," he said.
Mujica, also known as Pepe, was Uruguay's president from 2010 to 2015. He left office with a 65 percent approval rating.
A former guerilla leader who spent 13 years in jail, Mujica managed to turn the cattle-ranching Uruguay, into an energy-exporting nation.
He legalized marijuana, abortion, and same-sex marriage, and agreed to take in detainees once held at the notorious Guantanamo Bay.
Pepe also refused to move into Uruguay's luxurious presidential mansion while he was president and continued to live on his farm outside Montevideo with his wife and three-legged dog, Manuela.
READ MORE: 'World's poorest president' gets $1mn offer for old VW Beetle
He still drives his beloved blue 1987 Volkswagen Beetle, which refused to sell to an Arab sheik for $1 million.
You can share this story on social media: