Libyan ISIS launches manhunt for mystery sniper picking off terrorist commanders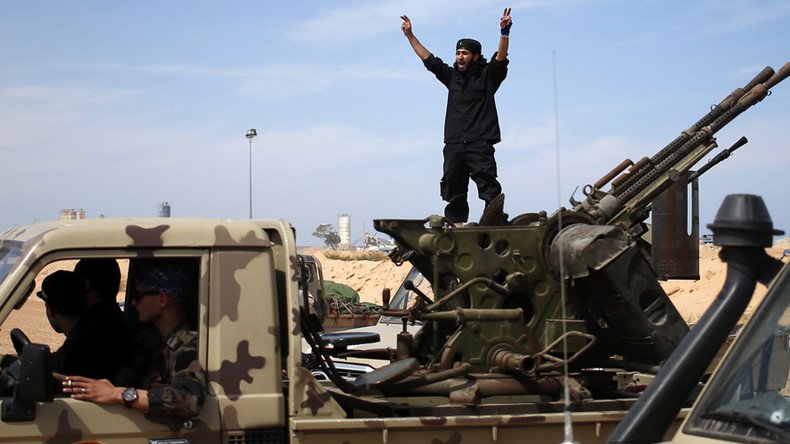 Libyan ISIS chiefs are fearful of being picked off by a renegade sniper, who is already behind three long-range kills of high-profile figures in the terrorist group, all in the new Libyan "mini-caliphate" in the city of Sirte.
The terrorists holed up in Colonel Gaddafi's home town still don't know if the sniper is one person, or several. The killings started on January 13, with the latest kill made 10 days after that. This now has Islamic State (IS, ISIS/formerly ISIL) fearing someone is on a mission to hunt them down.
And they appear to be showing it too. The terror group has been carrying out arrests and executions in the town, The Telegraph reports. Black-clad 'religious police' has also been carrying out public floggings to keep the population in a perpetual state of fear.
According to The Telegraph, reports indicate the marksman is locally-trained and probably became who he (or she) is today during the uprising against the late President Moammar Gaddafi.
Sirte has been under terrorist control since the summer of 2015. Local intelligence sources say the number of fighters stationed there now could be as high as 2,000.
READ MORE: ISIS wants own sea power to carry out attacks in Mediterranean, NATO naval chief warns
Several things appear to worry IS. One is that public floggings and executions can't take care of a long-range threat, such as a sniper. Secondly, this kind of thing could embolden the local population, which is opposite to the effect the terrorists are trying to achieve.
Evidence of this could be gleaned from the public reaction following the killing of Hamad Abdel Hadi – a Sudanese IS official, who had been exiting the group's converted Sharia court and killed from long range on January 13. He was the first kill.
The other two kills were military higher-ups.
A witness told the news website Al-Wasat that IS are currently in "a state of terror… They randomly shot in the air to scare inhabitants, while searching for the sniper."
Perhaps the bigger sense of mystery comes from the fact that very little information is available about the besieged city. This has people everywhere discussing the sniper's possible identity (if he indeed works alone).
Some have even speculated that the sniper is an American special forces soldier. There were reports of them in the area, carrying out secret missions. There is always a possibility, though, that these are all unrelated kills, or rather, that there is no hero working to liberate Sirte's people. Reporter Daniele Raineri, who remembered a similar assassination in July to the ones happening now, has entertained the possibility that the connections are all "wild rumors."
You can share this story on social media: