Apple 'secretly working' on virtual reality device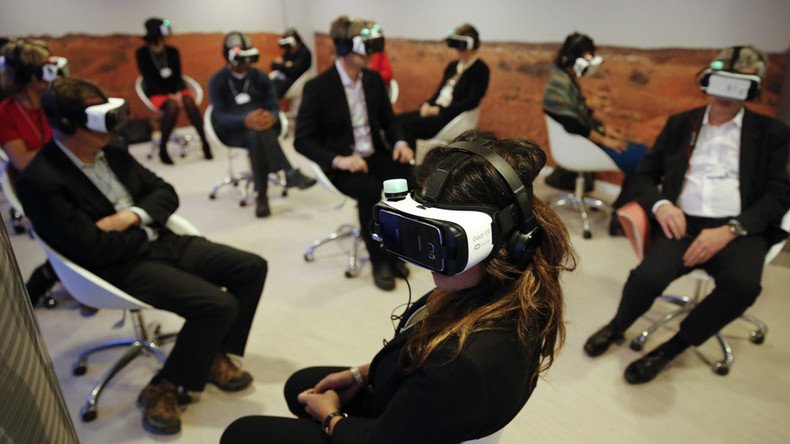 Tech giant Apple is secretly hiring a highly qualified team of researchers to develop a Virtual Reality device to rival Facebook's Oculus Rift or Microsoft's HoloLens, the Financial Times reports.
The California-based company has reportedly employed "hundreds of staff from a series of carefully targeted acquisitions" and those "poached from companies that are working on next-generation headset technologies including Microsoft," the newspaper said, citing sources familiar with the matter.
On Tuesday, Apple CEO Tim Cooksaid VR "is really cool and has some interesting applications."
Earlier, the FT reported that Doug Bowman, one of the top US researchers in virtual reality had joined the Apple team. His academic profile says that Bowman focused his research on "three-dimensional user interface design and the benefits of immersion in virtual environments".
In 2015, reports emerged that Apple had won a patent for an iPhone-compatible headset that would display virtual reality images, putting the company in competition with the likes of Google and Samsung in the VR market.
The patent detailed a head-mounted portable electronic device that an iPhone can be inserted into to display virtual reality - the simulation of physical presence in real or imagined settings. It includes a remote control to enable a user to change screen content while wearing the headset-iPhone display.
READ MORE: Apple awarded patent for virtual reality headset
Facebook acquired the VR headset developer Rift in 2014 for $2 billion, and Google is developing a VR headset known as Cardboard.
Microsoft had also joined the club, unveiling its HoloLens augmented reality headset that projects holographic images.
You can share this story on social media: