'Flight that sucked': Air Canada plane abruptly drops 25,000 feet, oxygen masks deployed (PHOTO)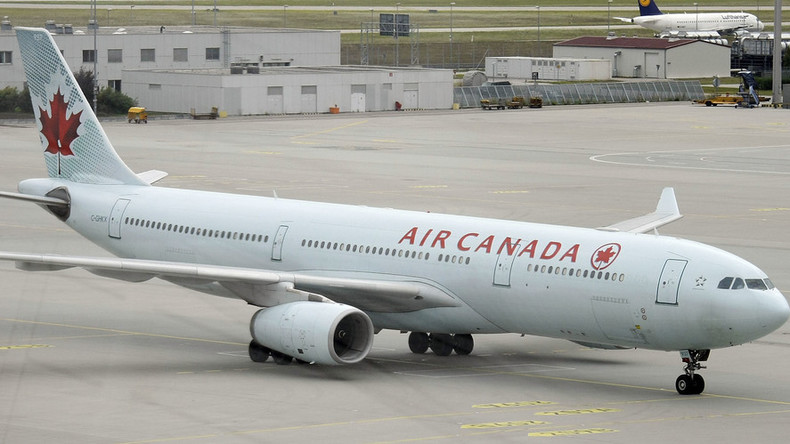 A passenger on board an Air Canada flight from New Jersey to Vancouver captured the terrifying moment when the plane suddenly dropped in altitude and its oxygen masks were deployed. The emergency was prompted by a loss in pressure.
Graphs from online flight monitoring software showed AC549 plummeting from more than 35,000 feet (10,000 meters) to just above 10,000 feet (3,000 meters).
Business advisor and self-described frequent flyer Milun Tesovic did not lose his nerve, however, and snapped a photo of the scene, showing oxygen masks hanging all across the salon.
"#AC549 @aircanada that sucked. Lost pressure at 36k feet, rapid descend to 10k with masks on," Tesovic tweeted with a picture.
The flight was diverted to Toronto, where it landed without incident.
Air Canada said that the incident occurred due to a pressurization problem with one of the plane's air-conditioning units. It also confirmed in a tweet that arrangements had been made for passengers trying to make their way to Vancouver.
The author of the photo, who by then had attracted the attention of many Canadian media outlets, later noted that the crew "did a great job," and no one appeared to have been hurt. He added in another tweet saying that his new flight, AC33, was already on its way to Vancouver.
You can share this story on social media: