Sweden may be at war 'in a few years' – top brass in leaked document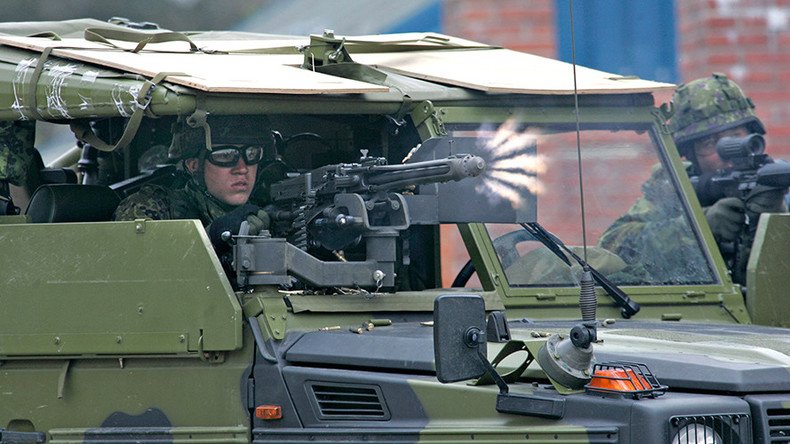 In a few years Sweden may be engaged in a war with a "qualified opponent" after two centuries of peace, a senior Swedish commander has told soldiers in an internal brochure.
The alarming message was reportedly sent by Major General Anders Brännström, the Army chief, in a brochure distributed among the participants of a major annual event that is to open in Boden next week. At the gathering senior military and government officials, scholars and other major players are to discuss the future development of the Swedish military.
"The global situation we are experiencing and which is also made clear by the strategic decision leads to the conclusion that we could be at war within a few years. For us in the army we have to, with all force we can muster, implement the political decisions," Brännström wrote in the brochure, which was leaked by the Expressen tabloid Wednesday.
The Swedish armed forces must have a "capability of armed battle against a qualified opponent," he added.
Sweden has not been at war since 1814, when it crushed Norway and forced it to enter a union together. It maintained neutrality during the two world wars of the 20th century and remained unaligned during the Cold War, relying on a system of so-called "total defense" to discourage a possible Soviet invasion.
Since the 1990s the Nordic country has been downsizing its military and in 2010 it abolished peacetime conscription in favor of a volunteer-only force.
In 2014, the trend was reversed as Russia's stand-off with the US over the Ukrainian crisis sparked concerns about security in Europe. In 2014 Swedish Navy conducted a costly search for an alleged Russian submarine amid a media hysterics, which ended with no such boats found. The military eventually acknowledged that the photo of the 'Russian sub' that triggered the hunt was actually of a workboat.
The failure didn't stop the Swedish military from requesting a US$696 million boost to its budget between 2016 and 2020 to counter the perceived threat of spying Russian submarines.
Sweden also indicated that it wants to develop closer ties with NATO or even become a member of the alliance, which Moscow sees a threat to its national security.
The possibility of a Russian invasion touted by Brännström remains disputed in the Swedish military. His boss, Supreme Commander Micael Bydén, stated that there was no military threat to Sweden.
"We should be aware that we are continuously being exposed to intelligence gathering and campaigns. We also know that areas in our region, the Baltic and increasingly the Arctic, constitute areas of friction between Russia and the West," he told a military conference in Sälen earlier this month.
You can share this story on social media: