Zika virus transmitted through sex in 2 possible cases – US health authority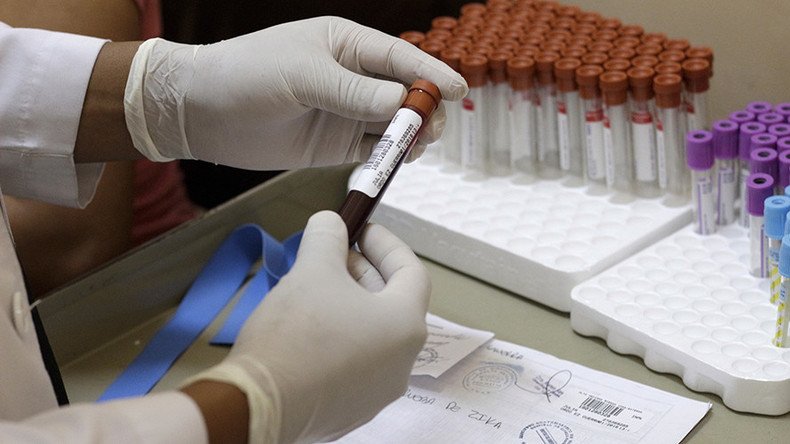 There are two recorded cases when the highly dangerous Zika virus may have been transmitted through sexual intercourse, the US Centers for Disease Control and Prevention has said. The WHO says between 3 and 4 million people may have been infected this year.
"There is one reported case of Zika virus through possible sexual transmission," said Anna Schuchat, deputy director of the US Centers for Disease Control and Prevention (CDC), referring to the case of a 44-year-old Tahiti man who contracted the virus during its outbreak in French Polynesia in 2013.
A test revealed high levels of the virus in his semen even after it was no longer present in his blood samples, the New York Times reported.
Another case of Zika exposure through sex dates back to 2008. Dr. Brian D. Foy, a US biologist, was infected with the virus while conducting a malaria research in Senegal. He was reportedly bitten by the mosquitoes he collected for the study. After coming back to Colorado, he displayed various symptoms, including a rash, fatigue and a headache that ensued from as then-unidentified infection, apparently transmitted by mosquitoes. He also complained about pain in his genitals and blood in his semen.
His assistant, Kevin C. Kobylinski, who was working along him in Africa, developed similar symptoms. Both were tested negative for malaria, dengue and yellow fever, which the Aedes mosquito typically carries. In a few days, the mysterious virus manifested itself in Foy's wife, who also suffered from a rash, severe headache and bloodshot eyes.
In 2009, after their frozen blood samples were retested for the Zika virus, the results came back positive. While no one of Foy's four children fell ill and his wife couldn't have caught the infection in Colorado, Foy concluded that Zika virus was "most likely a sexual transmitted infection." He wrote about his finding in an article for a medical journal in 2011.
Despite the worrying evidence, the CDC stressed that "the science is very clear to date that the Zika virus is primarily transmitted to people through the bite of an infected mosquito," adding that efforts should be put into preventing that kind of transmission.
However, some scientists urge not to be skeptical about the chances of the illness to be sexually transmitted.
Two cases "are not really enough to warrant a large public health recommendation from the CDC. But it's provocative, so someone else could recommend it. And it certainly should be studied," said Dr. William Schaffner, chief of preventive medicine at Vanderbilt University Medical.
The Zika virus has been rapidly spreading across the globe since the first cases were registered in Brazil in May 2015. About 1.5 million people may have suffered from the virus in Brazil alone, according to a worrisome statistics ahead of the 2016 Rio Olympics.
Between 3 and 4 million people have caught the virus worldwide, according to WHO estimates.
So far the infection was believed to be transmitted only by the Aedes aegypti mosquito, which can be found in all continents, including the southern United States and the Mediterranean region.
The virus is suspected to cause birth defects, such as microcephaly, which causes shrunken heads and brains, and is particular dangerous for women in the first trimester. Several Latin American countries such as El Salvador, Colombia, Ecuador and Jamaica issued recommendation for women to postpone pregnancy plans in the wake of the outbreak of the disease.
"The eagerly anticipated cure for the illness is hardly to be devised this year and maybe even not in a few years' time", said Anthony Fauci, director of the National Institute of Allergy and Infectious Diseases, pointing out that there will not be "a widely available safe and effective Zika vaccine this year."
You can share this story on social media: