#Justice4Rasmea: Palestinian activist's supporters light up social media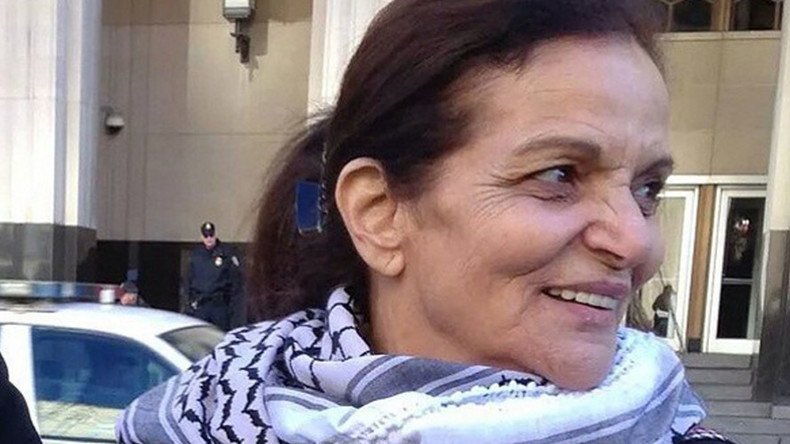 Palestinian activist Rasmea Odeh was trending on social media after her supporters started a campaign calling for justice as she awaits a decision on her appeal.
Odeh was arrested in the US in 2014, where she worked as an attorney in Chicago, and faced trial for falsifying immigration documents.
In 2004, after living in the US for 20 years, Odeh failed disclose her 1969 imprisonment in Israel when filling out her naturalization papers. Odeh says she didn't mention it as she thought the question referred to US arrests and did not think of her imprisonment in Israel due to PTSD.
Odeh was imprisoned in Israel for allegedly bombing a supermarket in 1969. She says she confessed to the crime under torture by Israeli soldiers, who she claims raped and threatened her.
The judge in the original immigration trial refused to hear evidence on the torture claims or her PTSD, but heard evidence by the Israeli military court who had convicted her.
According to Odeh, she was subjected to beatings, electric shocks and witnessing a male prisoner being tortured to death. She also claims the Israelis said they would force her father to rape her, which led to her agreeing to confess.
The current appeal challenges the decision to jail Odeh for 18 months and then to deport her to Jordan, arguing the trial was unfair.
The trial has been called a 'witch hunt' by those who believe Odeh's case is part of an FBI clampdown on anti-war activists that began in 2010.
"Rasmea is under attack because she is Palestinian, Arab and Muslim, because U.S. law enforcement is going after our successful Boycott, Divestment, Sanctions movement against Israeli apartheid, and because she embodies the proud and steadfast Palestinian struggle for self-determination, liberation, and the right of return," Hatem Abudayyeh, a member of Odeh's defense said in late 2014.
Some social media users used the campaign to share their views against Odeh.
Odeh was released from Israeli prison in 1979 as part of a prisoner swap. She spoke at the UN that year, detailing her treatment in Israel. She then lived in Jordan and Lebanon before moving to the US in 1995 to care for her father. She became involved in the Arab American Action Network and works with many Arab women who come to the US.
You can share this story on social media: