'RT best example of what television should be' – Serbian film director Kusturica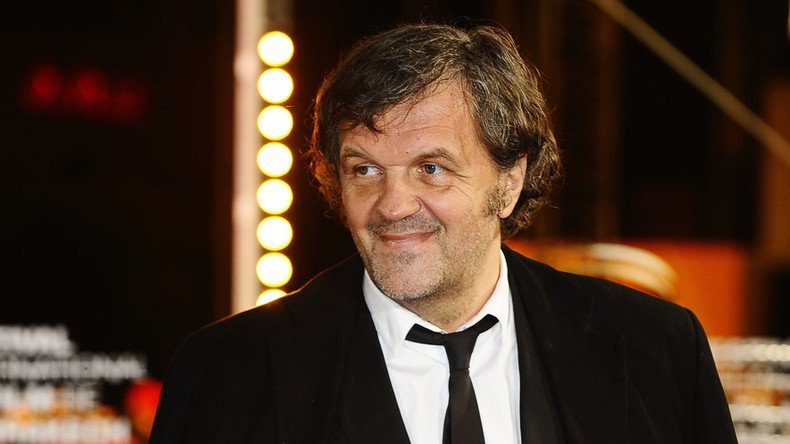 Renowned movie director, Emir Kusturica, has said that he would want a Russian TV channel like RT to be available in the Balkans, asserting it would provide the best example of what television should be like.
"The Russian RT channel is the best example of what television should look like," Kusturica said in an interview with Russian-Serbian media center, Ruski Ekspres (Russian Express).

According to the Serbian director, RT is a far cry from "BBC and CNN, which broadcast one-sided information."
"Here [in Serbia] we have the N1 channel, which has the same policy as CNN and assembles its materials in way that the viewer would form a specific opinion of the situation – the one that they want them to form. If Russia had its own channel here, like RT, it would make the best example," the two-time winner of the Palme d'Or at Cannes Film Festival said.

Kusturica has been a long-time RT fan and came to Moscow in December for the celebration of the broadcaster's 10th anniversary, which was also attended by the Russian President.
"At RT's 10th anniversary, Vladimir Putin and I discussed a wide range of issues, mainly concerning the establishment of Russian military bases in the Balkans, in Serbia. I offered the Russian rockets to be placed in my backyard," he said after the event.
Earlier, the author of such flicks as Black Cat, White Cat, Arizona Dream, and Underground suggested that when Washington eventually starts World War III, RT will be one of its first and primary targets.
In an article published by the Serbian daily Politika, Kusturica equated the broadcaster with Russia's most powerful weapons, specifically the SS-18, an intercontinental ballistic missile which NATO is calling "Satan."
"The devil never comes alone! At the same time with this rocket and numerous other innovations, the TV Channel RT has also appeared among the Russian arsenal," he wrote.
However, before the Pentagon resorts to force, "RT will ever more demystify the American Dream and in primetime will reveal the truth hidden for decades from the eyes and hearts of average Americans," the director wrote.
You can share this story on social media: