Brazil's 'snake ninja' puts live snakes in mouth to protest deforestation (VIDEO)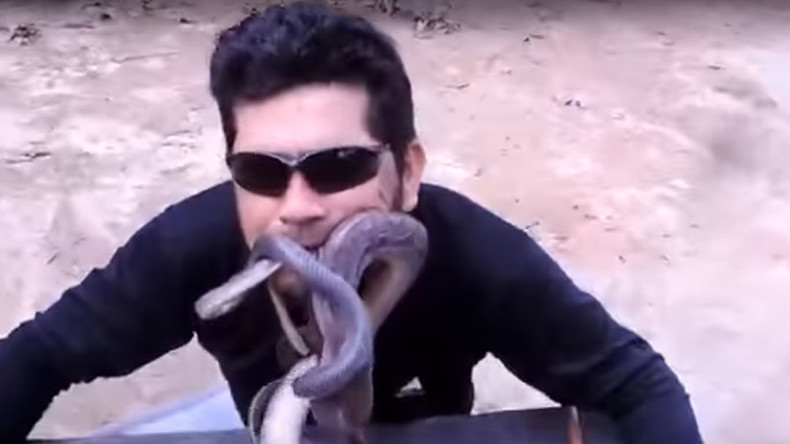 A Brazilian known as the "Ninja of Snakes" has proved worthy of his name – by holding four snakes in his mouth at once. Arteval Duarte made his shocking video to raise awareness of deforestation in the Amazon.
In the video, Duarte places a chicken snake, a rainbow boa, a clelia snake, and a deadly coral snake into his mouth, holding them there without his hands before allowing them to fall out.
The footage was filmed in Goianesia do Para, Brazil as part of Duarte's efforts to raise awareness of deforestation in the Amazon.
Although the rate of deforestation has dropped since peaking in 2004, it picked up again last year, rising by 16 percent compared to 2014. Over 5,831 square kilometers of the Amazon was cleared in 2015, according to Brazil's environment ministry – that's enough land to cover Moscow more than twice.
Duarte has worked with reptiles for over 15 years and this isn't the first time he has taken to the internet to raise awareness in bizarre ways: previous stunts include putting a live tarantula and bat into his mouth.
It's not just Duarte who has concerns over the Amazon. Tribes have united against the Brazilian government's plans to build dams in the Amazon Basin over the coming years.
READ MORE: Amazonian tribes unite against Brazil's controversial plans for hydroelectric dams

You can share this story on social media: