Danish police accused of manipulating rape statistics to hide 'hundreds' of cases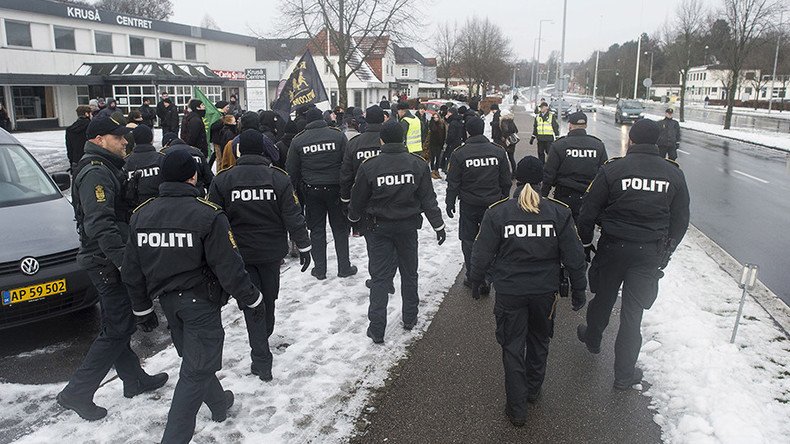 Denmark`s Justice Ministry has found out that the real number of rape cases processed by police was at least three times higher than official statistics suggested, local media report. Police deny any cover-up, blaming the difference on statistical inaccuracies.
Police didn't properly classify crimes involving rape up to 2014, with about 700 cases containing allegations of sexual abuse remaining unattributed to this category every year. The average number of rape cases annually registered by police was nearly half that figure at 395, according to the Justice Ministry's investigation, Metroxpress reports.
The majority of unrecorded rape incidents ended up as cases with inconclusive evidence, as there were doubts whether rapes had been committed. This approach to statistics was dropped in November 2015, but still an unknown number of cases are not reflected in the data.
The Justice Ministry says the real number of rape cases totals an average of 1,100 a year.
"It is a huge number, but it doesn't surprise me that the actual number is higher than the official one," Hanne Baden Nielsen, director of the Center for Sexual Assault, said describing the revelations as "astonishing." Her comments were reported by The Local.
Pernille Skipper, a Danish MP, blamed the police for mishandling sexual abuse cases.
"Unfortunately, this reflects what we are hearing from women that tell us that the police are sending them home," she said.
However, Soren Pind, Denmark`s Justice Minister, denied that the incorrect data was a result of an intentional cover-up and stressed the need to improve the accuracy of statistics.
"I don't think anyone in the system actually wanted to hide these things," she told Metroexpress, adding that the authorities intend to monitor the police's actions in this area more closely. "We are bringing in a monitoring of this area. If any case is suspended, reasons must be given, so now we will get a useful statistic."
On Wednesday, a Danish teenage girl was sexually assaulted by an English-speaking man in the center of the small town of Sonderborg . The attacker knocked her down and was about to assault her when she used pepper spray to defend herself, forcing him to flee the scene. However, police charged her with possessing a weapon, saying it is illegal to carry and use pepper sprays, according to reports in local media.
Earlier, it was reported that women were subject to harassment by asylum seekers in at least three Danish cities. Several incidents occurred in the town of Thisted, where a refugee camp for 365 asylum seekers is located.
Cases of sexual abuse were also registered in the Danish cities of Sonderborg and Hardeslev, where several local nightspots owners imposed "language controls" requiring visitors to prove their ability to speak Danish, German or French, following complaints from women.
Since 551 women reported being sexual harassed on New Year's Eve in the German city of Cologne, allegedly committed by groups of migrants of North African origin, the problem of sexually-related violence in Europe has been in the media spotlight.
You can share this story on social media: