Man with 2 guns, ammo & Koran arrested in Disneyland Paris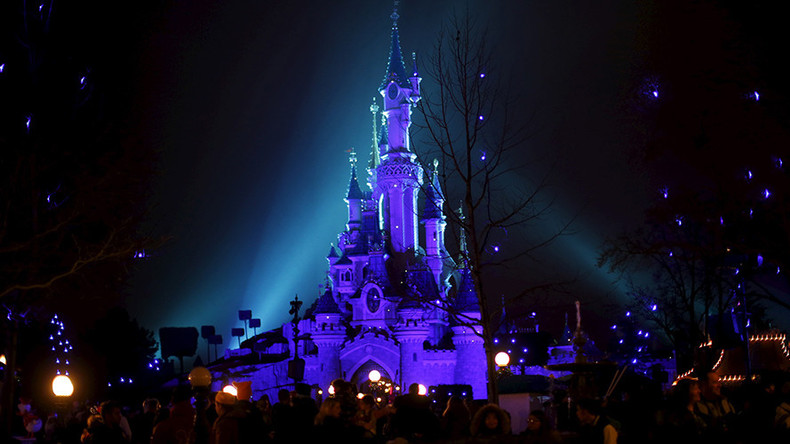 A man carrying two handguns and a Koran in his bag has been arrested at the entrance to a hotel in the Disneyland amusement park in Paris, according to French police.
The man was carrying two low-caliber handguns, a box of ammo and a copy of a Koran in a bag when he was arrested.
The bag set off a security alarm as the man was passing a metal detector at the theme park's New York Hotel, Reuters reported.
"Firearms were discovered in the bags of a man as he went through the metal detector during a routine security check at one of our hotels," Disneyland Paris spokesman, Francois Banon, confirmed.
According to police sources, the detainee was a 28-year-old man of European origin. Reports in the French media also suggested that he is a Paris resident.
The man had reportedly booked a room for two people, and the hotel staff said they had seen a woman with him.
A female who was arrested shortly afterwards was released, as she had no connection to the perpetrator, police sources told Europe 1 radio.
Investigators say the detained man wasn't known to the French security forces previously.
The police have cordoned the area around the car that the man used to get the hotel, Le Figaro reported.
Disneyland Paris is the most popular theme park in Europe. It 2008, it set an attendance record of 15.3 million visitors.
France remains in a government-ordered state of emergency since Islamist attackers killed 130 people in a series of jihadist attacks in and near Paris last November.
You can share this story on social media: