Science, dude! Hawking & Rudd's excellent quantum adventures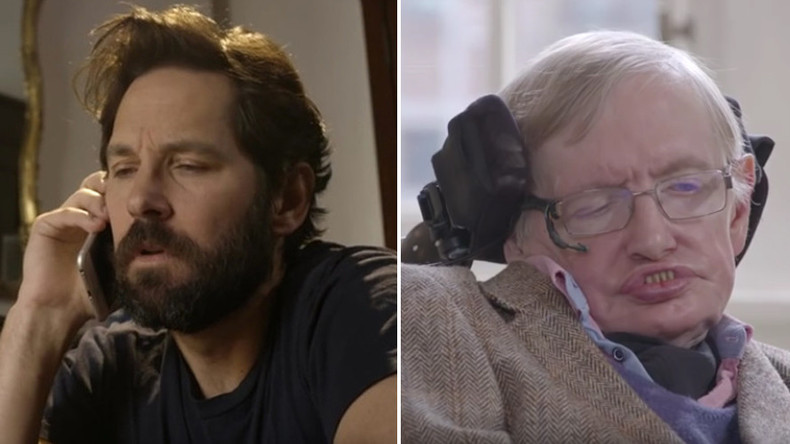 The hunky, romcom favorite Paul Rudd faced off with the world's most famous physicist, Stephen Hawking, for a friendly game of chess - and a crash course in quantum science.
Proving that not every viral video has to be mindless escapism, this one received more than 300,000 views within 24 hours of being posted.
Produced as a promotion for an evening of science events at the California Institute of Technology (aka Caltech), it was directed by actor-turned-director Alex Winter (aka Bill from "Bill & Ted's Excellent Adventure") who recruited his fellow 'dude' Keanu Reeves to narrate.
The light-hearted short film called Anyone Can Quantum features Reeves emailing Rudd from 700 years in the future to encourage him to go to the event, leading to Rudd eventually making science accessible to everyone and the creation of a future generation of geniuses.
One Entangled Evening took place on Wednesday night and included presentations on quantum science possibilities in the future.
Rudd was joined at the event by billionaire Bill Gates and tech investor/alien hunter Yuri Milner.
Hawking did not take well to the defeat by Rudd, taking to Facebook to express his disappointment.
Let's hope he starts trash-talking Rudd and we get a re-match.
You can share this story on social media: