'Cultural submission:' Italian officials face ire over cover up of statues for Rouhani visit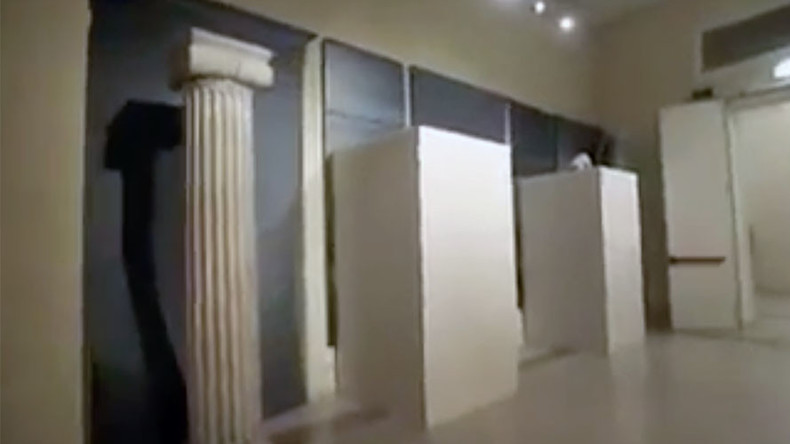 Faced with accusations of "cultural submission" from media and opposition politicians for concealing nude Roman statues prior to a visit by Iranian President Hassan Rouhani, the country's top officials are now pleading ignorance regarding the cover up.
Rouhani, who is currently on a tour of Europe, spent two days in Italy in which he signed business deals worth €17 billion. During a visit to Rome's city hall complex, the views to all Roman statues that lay in his path were obstructed with crude makeshift boxes, allegedly to avoid offending his Islamic sensibilities.
"I think there easily would have been other ways to not offend an important foreign guest without this incomprehensible choice of covering up the statues," railed culture minister Dario Franceschini, while speaking to reporters.
Franceschini, who personally guided Rouhani through the Colosseum, said the improvised solution had not come from his office, but that of the Prime Minister Matteo Renzi. The media reported that the measure had been taken at the behest of the Iranian delegation.
Renzi, meanwhile, insisted that he had not been informed of the decision and said he has now ordered an internal investigation into the matter.
The relatively minor incident has taken on a deep symbolic meaning in Italy.
"All they had to do, if they wanted to respect the modesty and morality of President Rouhani and the Iranian people, was change the itinerary. Instead, the government opted to prostrate itself," said Beppe Grillo's opposition Five Star Movement, which said it would debate the issue in parliament.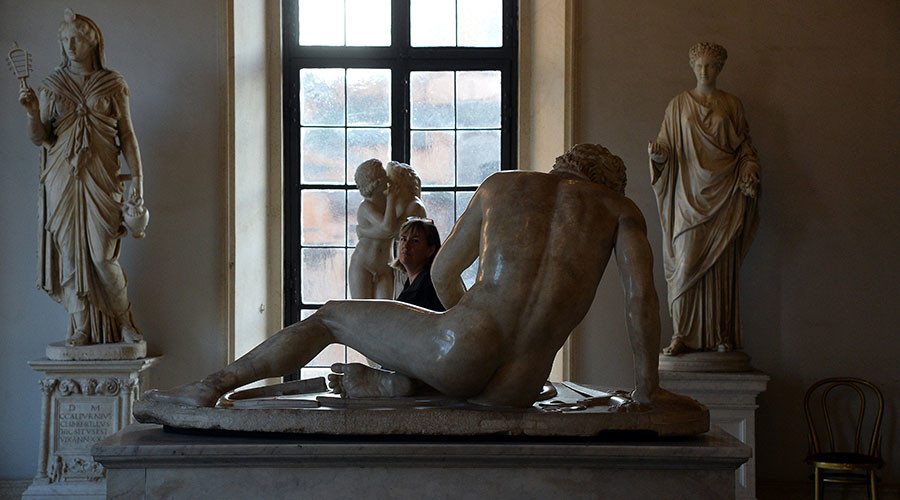 The nationalist anti-Islam Northern League called the incident a "submission to a culture which we don't share."
Consumer rights association Codacons said it would sue the government so that taxpayers could be reimbursed for the boxes used in the concealment, and demanded the sacking of those responsible for the decision.
Opposition newspapers were similarly indignant.
"Covering those nudes meant covering ourselves. Was it worth it, in order not to offend the Iranian president, to offend ourselves?" said La Repubblica.
Some outlets compared officials to Daniele da Volterra, a 16th-century artist charged with painting over "indecent" frescoes by Michelangelo in the Vatican, who earned the nickname "breech-maker" in the process, while covering himself in infamy for posterity.
Rouhani himself, who has previously refused to attend diplomatic events where alcohol is served, said he there had been no "contacts" regarding the decision, but thanked the receiving side.
"I know that Italians are a very hospitable people, a people who try to do the most to put their guests at ease and I thank you for this," said the Iranian leader while speaking in Paris, where he will next be meeting French President Francois Hollande.
You can share this story on social media: