12 arrests made in 7 cities as alleged online child porn ring busted in Canada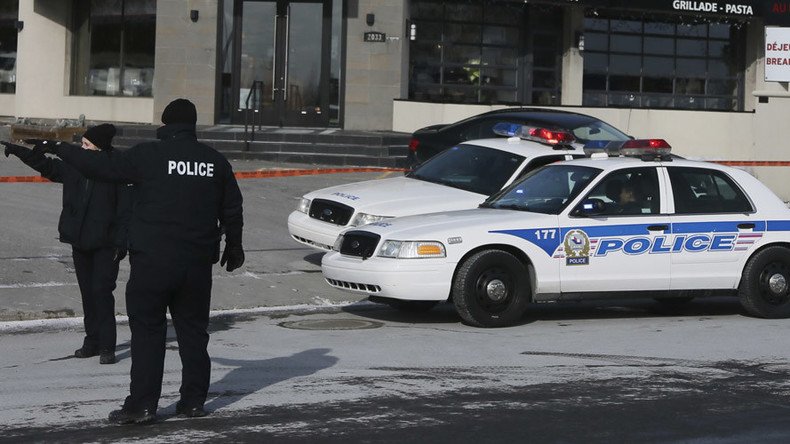 Twelve suspects have been arrested in two Canadian provinces, mostly in Quebec, during a major bust on an alleged online child sexual exploitation ring. The operation was the result of a three-year-long investigation.
The suspects, aged 27 to 74, were detained on Wednesday in Quebec City, Montreal, Trois Rivieres, Toronto, Saint-Eustache and Richelieu-Saint-Laurent.
They are suspected of having online discussions about their sexual experiences with kids and sharing advice on where to meet children without causing suspicion, Quebec's provincial police force, Surete du Quebec, said.
"They would also talk about tactics to use and places to go for the purpose of abusing children without awakening suspicion," Sergeant Joyce Kemp told CTV News Channel on Wednesday morning.
About 150 police officers from Quebec and Ontario took part in the arrests, dubbed the Operation Malaise.
The officers have been combing the homes of the suspects and withdrawing computer software for further investigation.
"Seizures were made in the houses where the suspects live. Computers were seized and their contents will be analyzed," Surete du Quebec spokeswoman Sergeant Melanie Dumaresq told CBC News.
Some of the suspects are expected to appear in a Montreal courthouse on Wednesday.
The investigation into child sexual abuse was launched in 2013 after a police received a tip from a member of the public.
The team to curb child sexual exploitation was formed a year earlier, Kemp said.
"Since this investigation team was put together… nearly 350 arrests have been made and thanks to this, dozens of victims have been identified in different cases," she said, as cited by the CTV News.
Child sexual coercion is one of the most underreported crimes in Canada. The 2004 General Social Survey on Victimization, a sociological survey in the United States, found that eight in 10 youths ages 15 to 17 who had been victimized did not report the incident to police.
You can share this story on social media: