'We're refugees like before': Holocaust survivors in Israel still in poverty
Ahead of International Holocaust Remembrance Day, RT visited Holocaust survivors in Israel who still live below the poverty line, without proper help from the government. Struggling to pay for an apartment and medicine, these elderly people say they are refugees even now.
"We're still refugees like before, as we keep on running from one flat to another," Eva Kovalenko, who is nearly 80, told RT.
Eva and her sick husband, Ivan, managed to flee Ukraine when most of their families were murdered by the Nazis. Decades later Eva and Ivan now live in Israel, but they still feel far from secure.
"I don't understand why they don't do enough for people like us, who went through the Holocaust... We are not even asking for a proper flat, but rather a hostel where we can live our last days peacefully."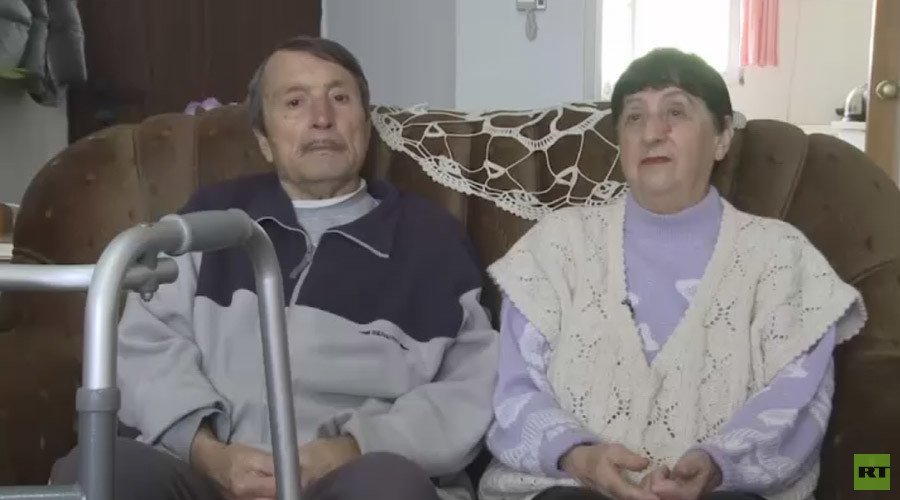 Although the couple get some subsidies from the government, more than half of the money goes on paying bills and buying medicine. They told RT correspondent Paula Slier that they had to move four times because they could not afford the rent.
In 2014, an annual report from the Foundation for the Benefit of Holocaust Victims in Israel said that a total of 193,000 Holocaust survivors are living in Israel, while 50,000 of them are living below the poverty line.
"Every year about 13,000 survivors die in Israel, alongside a slight increase of new populations of Holocaust survivors recognized by the State of Israel and the Claims Conference for assistance," the organization said.
The Foundation for the Benefit of Holocaust Victims in Israel and an educational NGO, ORT Israel, are bringing together survivors and volunteer students to explore ways to stay connected through a program called "Connected."
You can share this story on social media: