Microsoft big cheese Belfiore defends using iPhone as Twitter melts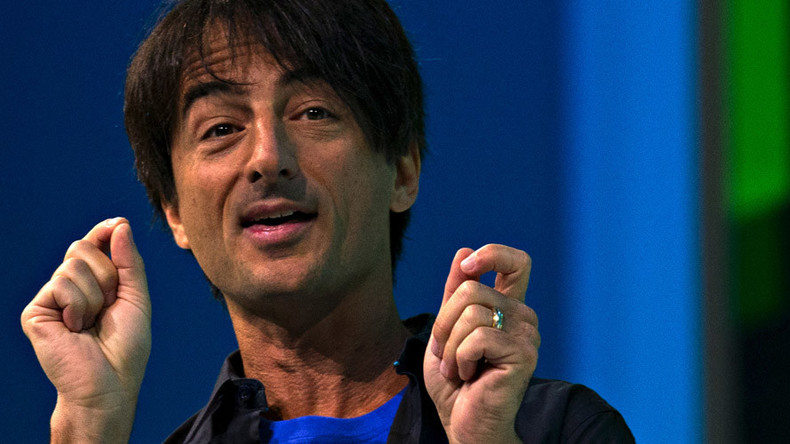 Microsoft Windows Vice President Joe Belfiore sent a tweet from Japan yesterday that seemed fairly innocuous - until eagle-eyed tech fans noticed an incriminating 'Twitter for iPhone' tag on the message.
Given Belfiore is the one responsible for developing Microsoft's PCs, tablets and phones, and the fact his company is in a long-standing battle with Apple, a full-scale Twitter taunt ensued.
However, after the The Verge ran the story, Belfiore, who is currently on a nine-month sabbatical to travel with his family, took to the website's comments section to explain himself:
"It's very important for me to understand products like the iPhone and Android phones, … which represent the competition for Windows Phone… On a 9-month leave-of-absence, I have a HUGE AND UNUSUAL opportunity to get to know these products deeply. To understand the benefits and drawbacks of a full ecosystem like Windows, Android, iOS — you have to LIVE IN IT. You have to feel its strengths and weaknesses, be let down, be delighted. And you can't do that just "playing around" with a device for a couple of days. You have to learn the UI, upload your photos, use cross-device apps and tools… all of it."
Of course, it's completely understandable that Belfiore wants to fully understand the competition. But that doesn't stop the debacle from being amusing.
Microsoft and Apple have a fraught history, such as when Bill Gates banned his family members from using any Apple products. Speaking about the ban, his wife Melinda Gates said, "The wealth from our family came from Microsoft so why would we invest in a competitor?"
Or there was also that time Microsoft held a mock funeral for the iPhone and Blackberry in celebration of the Windows Phone 7 release.
You can share this story on social media: