The more the merrier: 35 kids fit into 1 car at once (VIDEO)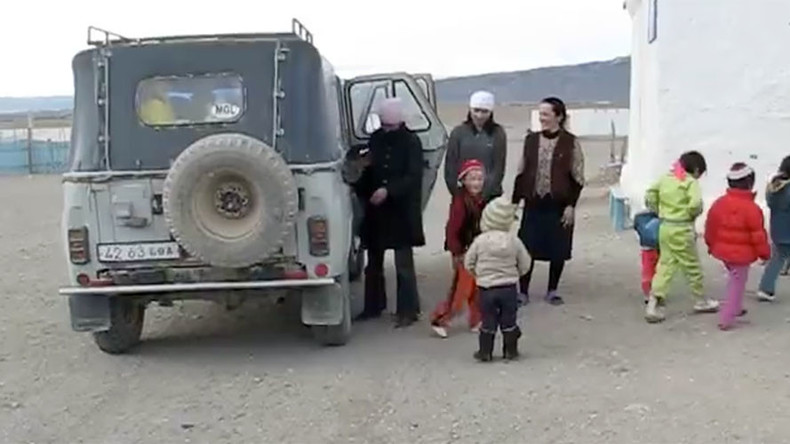 A video of a surprisingly capacious off-road vehicle, seemingly capable of transporting an endless number of children, has gone viral on the Russian internet.
The footage recorded in a rural area somewhere in Mongolia captures the moment when as many as 35 children and three adults get out of a rather small-looking off-road UAZ.
Хэдэн хүүхэд байна тоолоорой :)Тоолж чадсан нь Share :)

Posted by Монгол Бодол on Friday, January 22, 2016
Two adults look like conveyor belt workers as they begin unloading the kids from the makeshift school bus. The whole process takes around two minutes.
It is not clear when the video was shot, but it made its debut on social media quite recently.

According to the manufacturer's specification, the Russian off-road UAZ utility vehicle can seat a maximum of seven adults, but apparently it can accommodate a lot more in reality.

In 2010, a group of 32 students from a Russian circus academy set a record when all of them managed to get into a UAZ. The record was officially registered and the data was sent to Guinness World Records.
You can share this story on social media: